Day and time
Fri 24 · 16:45
Fri 24 · 18:45
See all schedules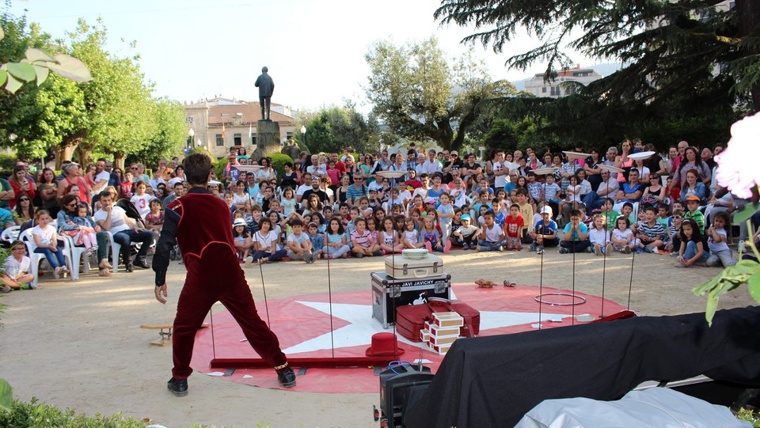 Burkina Faso Route
Les Macloma: Macloma Varietés (Region of Madrid; circus; for all ages).
Everything will be balanced, perhaps with the exception of the artists themselves, who are as unbalanced as any of us are. What sets them apart from most people on our planet is their ability to perform balancing acts with a clinical technique and unexpected precision. The unpredictable situations generated by these zany artists on stage will have you laughing and clapping.
Because of the difficulties caused by the park's terrain, situated as it is on a hill, this stage space is not accessible for people with reduced mobility.