Show "Meeting Point" dins del "MAC Festival"
Day and time
Fri 24 · 12:20
Fri 24 · 17:20
Fri 24 · 18:40
Sat 25 · 12:20
Sat 25 · 17:20
Sat 25 · 18:40
Sun 26 · 12:20
See all schedules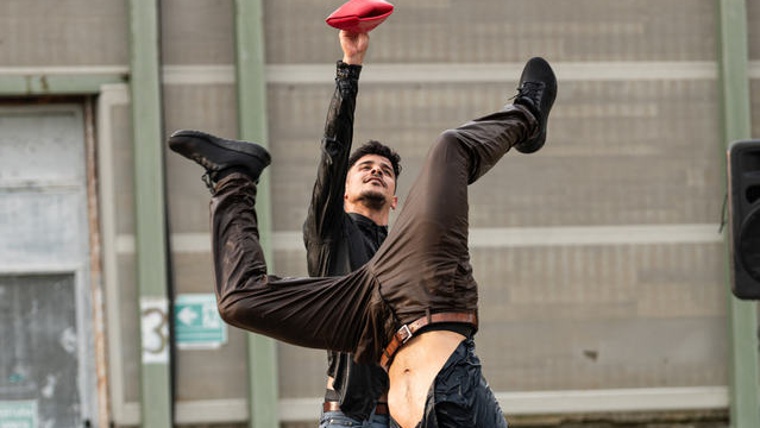 Pista Venue
Ertza: Meeting point (Basque Country; contemporary dance; for all ages).
A contemporary dance show, emotive and energetic, about two young people from the same country who don't know each other but meet on the other side of the planet. Together, they discover the language of dance and, by combining movements from break-dance, hip-hop and other styles, they create a new way of expressing themselves. And this is the theme of the production: meetings, the seas that must be crossed and the time spent waiting for them to happen. Performed by a company created in 2004 and directed by the dancer and choreographer Zabaleta, an artist who firmly believes in expression through a combination of all kinds of artistic disciplines. Don't miss this show, which lasts around 20 minutes. It won the 2017 Umore Azoka award for best street show in the Basque Country and the 2018 Max award for the best street show.
List of points shown on the map
C Foneria, 19
Sants-Montjuïc
la Marina de Port
08038 Barcelona