Show "Mira què fem!" dins del "MAC Festival"
Day and time
Fri 24 · 16:15
Fri 24 · 18:15
See all schedules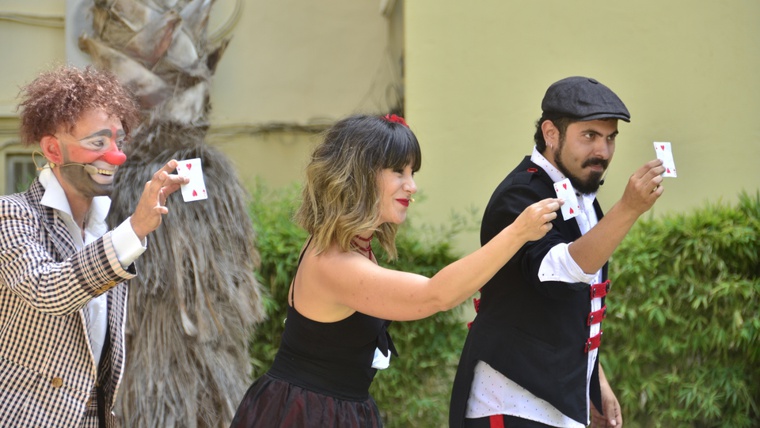 Ruta Colòmbia
Lola Mento, Pau Segalés and Sabanni: Mira què fem (Catalunya i Andalusia; circ; per a totes les edats)
Tres mags i pallassos que van coincidir en una expedició a Etiòpia de Pallassos Sense Fronteres van treballar junts tan i tan de gust que ara es retroben a Barcelona per oferir-nos un cabaret ple de màgia, humor, música en viu, malabars i molt més. They are Lola Mento, a magician who also acts under the name Beatriz Garrido; the magician Pau Segalés, who has worked with the company Zootroupe and organises magic festivals and events in Catalonia; and the Mataró-born clown Sabanni, also known as Jordi Saban. Look at what they're doing!
Because of the difficulties caused by the park's terrain, situated as it is on a hill, this stage space is not accessible for people with reduced mobility.