Show "Naguis & Bobas" dins del "MAC Festival"
Day and time
Fri 24 · 10:45
Fri 24 · 12:45
See all schedules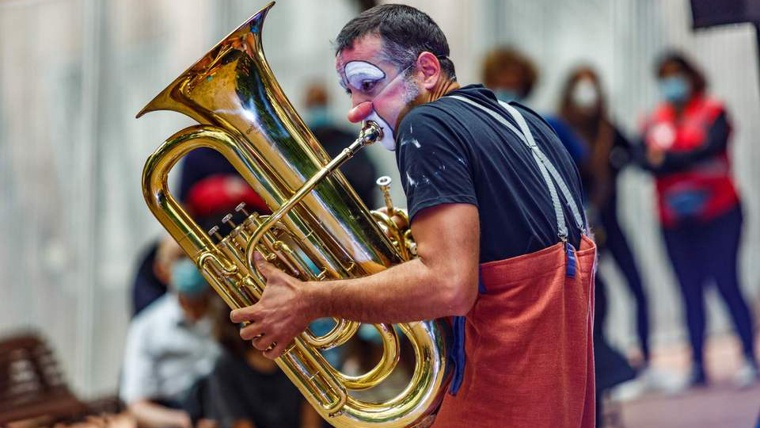 Democratic Republic of the Congo Route
Circ Los: Naguis & Bobas (Catalonia; circus; for all ages).
The classic clowns known as Blanc and August, one of them more of a rogue and the other tasked with keeping things in order, provide the inspiration for Naguis and Bobas, the two characters you will meet in this show. They want to offer a concert, but find various obstacles on the way. This circus show has no text and features live music with a piano, a bass, a trumpet, a tuba and a fiscorn. The production is packed with balance board numbers, handstands, tightrope walking, acrobatics, magic and most of all humour.
Because of the difficulties caused by the park's terrain, situated as it is on a hill, this stage space is not accessible for people with reduced mobility.