Show "Nas arrelat" dins del "MAC Festival"
Day and time
Fri 24 · 10:45
Fri 24 · 12:45
See all schedules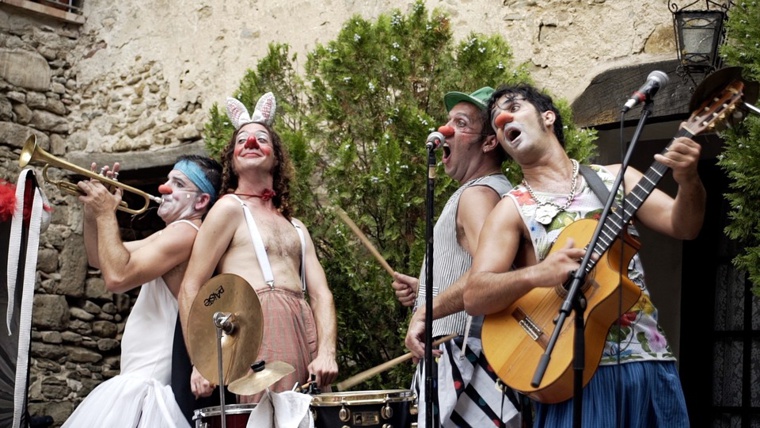 Ruta Colòmbia
Mabsutins: Nas arrelat (Catalonia; circus; suitable for all ages).
An intimate show for all ages with live music and a combination of classical and modern clown sketches with a variety of circus techniques (unicycle, juggling and balancing acts) in an energetic show that seeks the complicity of the audience. The protagonists are a set of outlandish characters: Denguito, Birutilla, Fúfur and Peshosho. They are here for some slapstick and to expand the power of silliness. Expect to see people falling over, being slapped, sneezing, musical tummies, chases, a crazy guitar player... and confetti falling from the sky!
Because of the difficulties caused by the park's terrain, situated as it is on a hill, this stage space is not accessible for people with reduced mobility.