Show "A new home" dins del "MAC Festival"
Day and time
Fri 24 · 13:15
Fri 24 · 17:45
Sat 25 · 13:15
Sat 25 · 17:45
Sun 26 · 13:15
Sun 26 · 17:45
See all schedules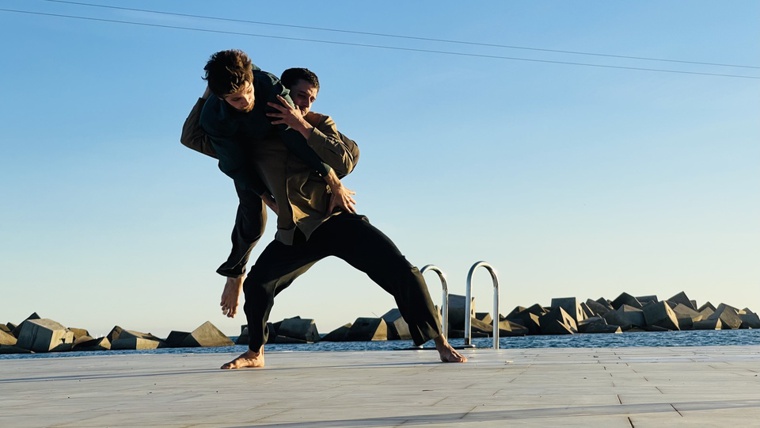 Camí Stage
Nadine Gerspacher: A new home (Barcelona; dance; suitable for all ages).
The artists Arias Fernández and Julien Rossin star in a choreography duet for unconventional settings created by Nadine Gerspacher in partnership with playwright Anna Castells and the performers themselves. The piece, which features music by Josep Maria Baldomà, invites us to be eyewitnesses to the impact of the digital age on our interpersonal relationships. Humour, poetry and direct interaction with the audience are the key elements of A new home, a show that brings two performers to the stage for an unusual combination of contemporary dance, krump (a type of urban dance) and theatre. Even if you're not used to contemporary dance, you're going to love this.
List of points shown on the map
Carrer de Nàpols, 70
Eixample
el Fort Pienc
08018 Barcelona