Show "No hay nido que me contenga ni me quiera contener" dins del "MAC Festival"
Day and time
Fri 24 · 18:30
Sat 25 · 18:30
Sun 26 · 18:30
See all schedules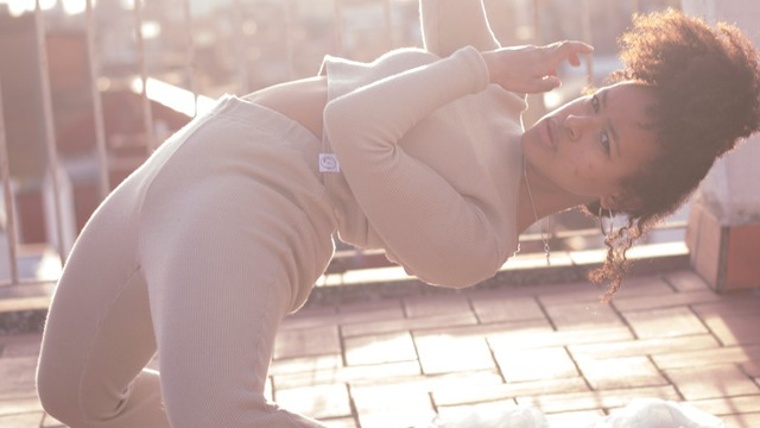 Espiral
Inés Sybille Vooduness: No hay nido que me contenga ni me quiera contener (Barcelona; dance; suitable for all ages).
This child of Barcelona is Catalan and Haitian all at once. The youngest in a family of four girls, she describes herself as telling her own story through the medium of dance. Her choreographies express what it's like to be black in a country of white people and to be a woman in a world that seems made for men. You can see this in a danced narrative structured in the form of three chapters. The first one, entitled Estoy norteada por todas las voces que me hablan simultáneamente ["I am steered by all the voices that speak to me simultaneously"] (a quote from the writer, poet and queer theorist and activist Gloria Anzaldúa), tells us about the creation of a liquid, mixed-race identity that has no absolute truths. The second chapter, which lends its name to the entire work, is named, in reference to the LGBTQ+ writer Brigitte Vasallo: No hay nido que me contenga ni me quiera contener [There are no nests that can or will contain me] and tells us about the need to make our own way of loving and to reject the fears and burdens imposed by the patriarcharchy. Finally, in the chapter "En red [Networked] - how we shape ourselves, how we shape each other", the artist presents an ending full of hope with new ways of interacting and imagining future groups.
List of points shown on the map
Carrer de Nàpols, 70
Eixample
el Fort Pienc
08018 Barcelona