Show "Pink Unicorns" dins del "MAC Festival"
Day and time
Fri 24 · 19:15
Sat 25 · 19:15
Sun 26 · 19:15
See all schedules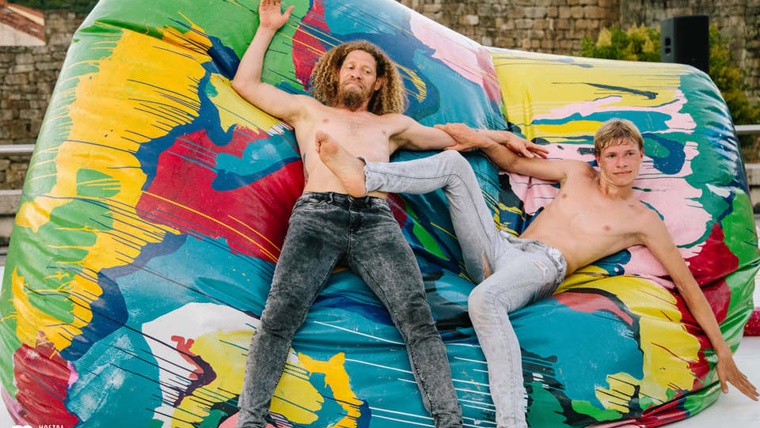 Plaça Stage
La Macana: Pink Unicorns (Galicia; dance; all audiences).
In 2009, Caterina Varela and Alexis Fernández created this contemporary dance company based in A Coruña, but with a strong international trajectory. The choreographies in their repertoire include this creation, performed by the choreographer of Galician origins Alexis Fernández and his sixteen-year-old son, Paulo Fernández. This is a dancing dialogue between a father and his adolescent son in which both of them explore, with tenderness, humour and lots of energy, the various stages of life and the generational differences which, in our times, have a lot to do with technology and new ways of expressing oneself embodied in social networks. A production directed by Caterina Varela, Alexis Fernández and Samir Akika, which takes place on a set designed by Tilo Schreieck and lighting by Afonso Castro.
List of points shown on the map
Carrer de Nàpols, 70
Eixample
el Fort Pienc
08018 Barcelona