Show "Puck i la seva troupe" dins del "MAC Festival"
Day and time
Fri 24 · 12:00
Fri 24 · 17:00
See all schedules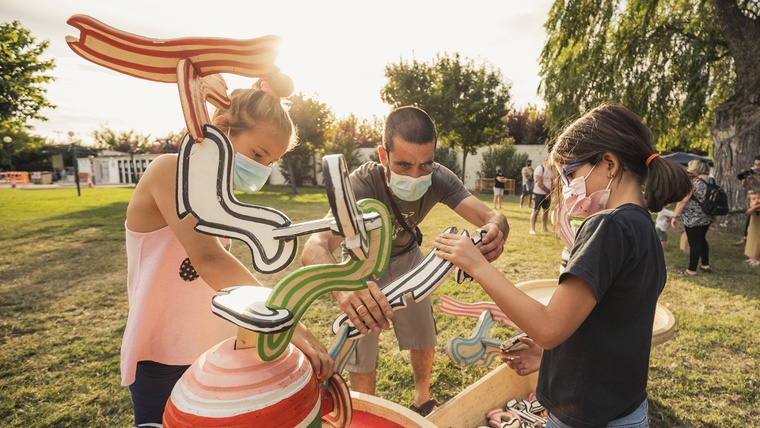 Espai A (Esquerra)
From 12.00 am to 2 pm and from 5 pm to 8 pm.
Puck Cinema Caravana: Puck i la seva troupe (Catalonia; films and animation; for all ages).
Toni Tomàs and Carles Porta have imagined an animation microfestival, which includes not just small-format cinema screening small audio-visuals gems that will leave you gob-stopped but also live games and illustrating. And that's because a big revolution's taken place in the world's smallest cinema and characters have decide to reveal themselves and leave the Puck Cinema Caravana's screen to come into direct contact with audiences. Freed from the two dimensions they'll be turning the world upside down, inviting us to experience a whole host of adventures and even make us characters on a big mural...
List of points shown on the map
C Garbí, 2
Nou Barris
la Trinitat Nova
08033 Barcelona