Show "Red" dins del "MAC Festival"
Day and time
Fri 24 · 17:00
Sat 25 · 17:00
Sun 26 · 17:00
See all schedules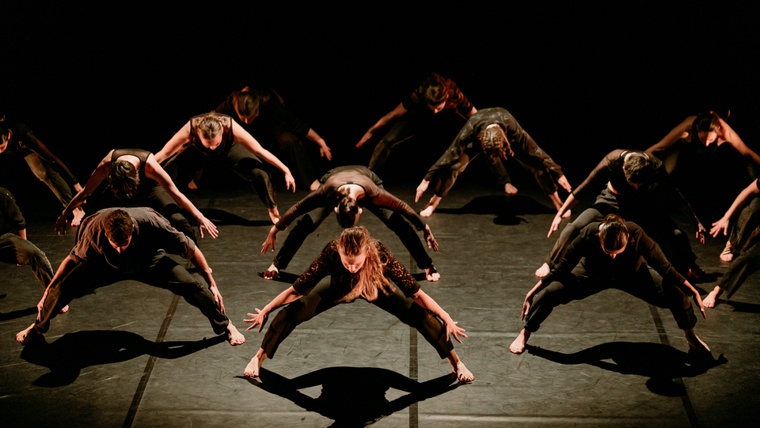 Espiral
FRE3 Bodies: Red (Barcelona; dance; all ages).
This dance production is all about movement, rhythm and action, a fast and very calm vision of the story behind each of the dancers that you will see on stage. The choreography offers us an introspective journey in search of ourselves, and to discover the concept of individuality through the experience of the group. So we will travel from our own experience of chaos and through our individual and group memory, towards our deepest roots, always in search of inner peace. Nico Ricchini's choreography is one of the latest creations from a company dedicated to attracting new dance talent to Barcelona. Ricchini and Nadine Gerspacher direct the company, with the collaboration of Ombline Huvelle. In this choreography, we will see performances from Andréa Vibert, Beatriz Cubero Mateo, Camille Hinsinger, Camille Lejeune, Elena Duran Navarro, Genaro Cibils, Katia Coser Galtés, Laurie Merlet, Maëlle Omnès, Matilde Casini, Nona Siepmann, Núria Gallego Díaz, Raphaëlle Sablic, Sanna Allåker and Sofia Zeggai.
List of points shown on the map
Carrer de Nàpols, 70
Eixample
el Fort Pienc
08018 Barcelona