Show "Ritme al carrer" dins del "MAC Festival"
Day and time
See all schedules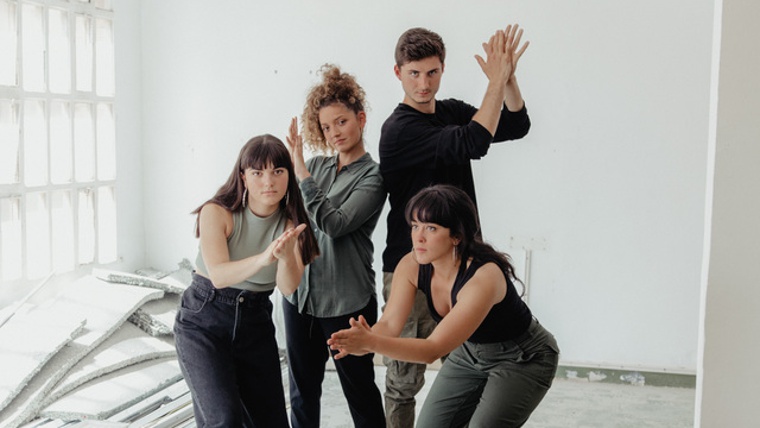 Space B (Leftt)
La Banda, Street Groove: Ritme al carrer (Catalonia; dance; for all ages).
The city provides the natural habitat for these youngsters, who spend their time looking for new ways of making rhythms. All it takes it a little imagination to light up this celebration full of rhythm. This is provided through body percussion, tap dancing and dance, in an adventure performed by Marta Manotas, Gaëtan Farnier, Clara Martínez and Paula Farran, where they also need the help of the audience. A show created, directed and choreographed by The Ground Sisters.
List of points shown on the map
C Garbí, 2
Nou Barris
la Trinitat Nova
08033 Barcelona