Show "Ritme al carrer" dins del "MAC Festival"
Day and time
Fri 24 · 19:15
Sat 25 · 19:15
Sun 26 · 19:15
See all schedules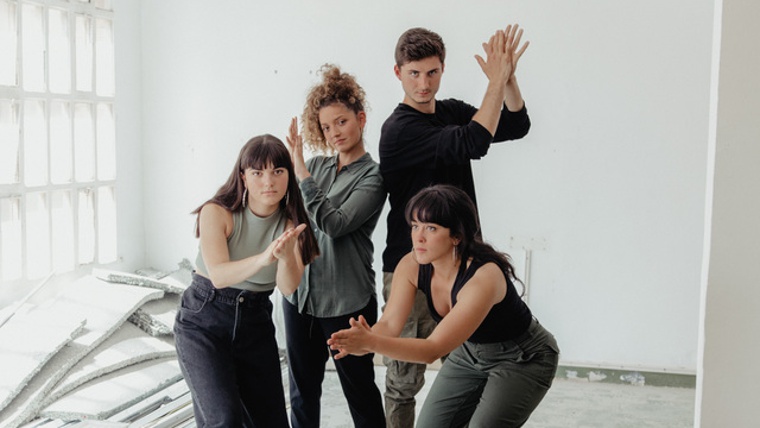 Escenari Zoologia
La Banda, Street Groove: Ritme al carrer (Catalonia; music; suitable for all ages).
The city is the natural habitat of these young people who spend their lives looking for new ways to create rhythm. All that's needed is a pinch of imagination and a few extra ingredients - such as a pot of paint for graffiti or an old radio for example. Line them up at a bus stop, and before the bus arrives they're sure to have organised a full-scale party that's packed with a rhythm that gets your feet tapping right away. They achieve this by using body percussion, tap and other styles of dance in an adventure starring Marta Manotas, Gaëtan Farnier, Clara Martínez and Paula Farran, with Guillem Ripoll, Matteo Nicolai and Irene Baeza as covers. A show directed choreographed and created by The Ground Sisters, with stage direction by Victoria Boixadera.
List of points shown on the map
Passeig de Picasso, 21
Ciutat Vella
Sant Pere, Santa Caterina i la Ribera
08003 Barcelona