Show "Sin remite" dins del "MAC Festival"
Day and time
Fri 24 · 12:30
Sat 25 · 12:30
Sun 26 · 12:30
See all schedules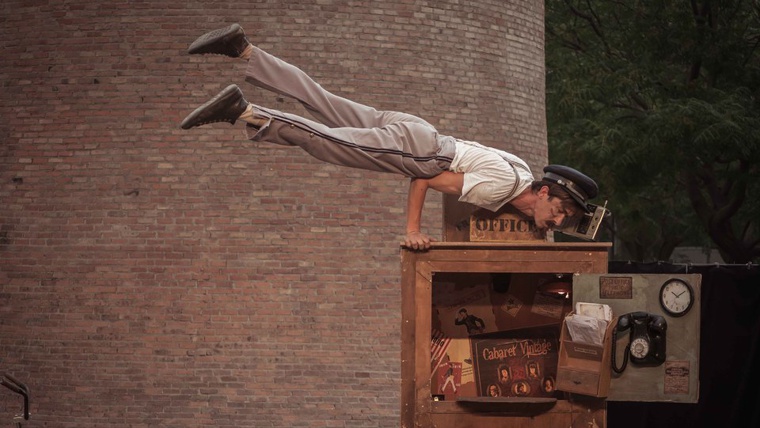 Amfiteatre
Jean Philippe Kikolas: Sin remite (Castella i Lleó; theatre/circus; all ages).
A circus, theatre and gesture-comedy show where we meet a kind of postman who may be coming to deliver a letter, but who, what's more, manages to keep you entertained for a good while with his balancing acts and juggling and his physical and gesture theatre. Quique Méndez, the sole performer of this highly entertaining offering, has no need of words in this game with objects and audience to deliver his comedy, which has plenty to do with slapstick, and various visual gags. All that, to introduce us to the world of the postman Jean Philippe Kikolas and bring us over to a profession that seems increasingly distant.
List of points shown on the map
Av Estadi, 65
Sants-Montjuïc
el Poble-sec
08038 Barcelona