Show "Sphera" dins del "MAC Festival"
Day and time
Fri 24 · 17:00
Sat 25 · 17:00
Sun 26 · 17:00
See all schedules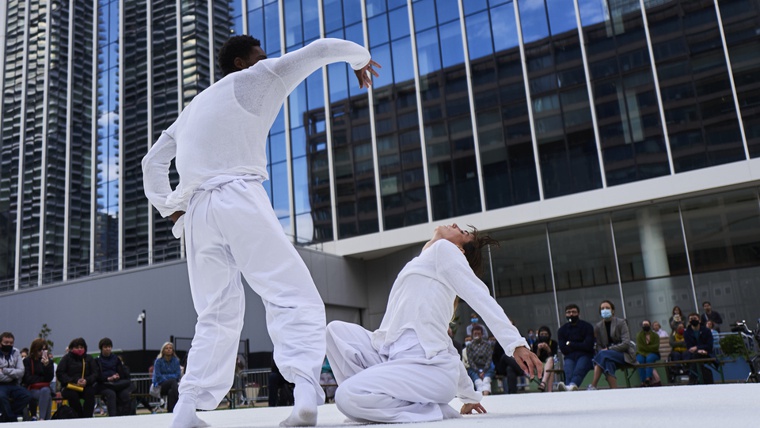 Space 2
Humanhood: Sphera (Catalonia, UK; contemporary dance: from 2 years old).
Júlia Robert and Rudi Cole form a prestigious contemporary dance company working between Barcelona and the UK, who base many of their choreographic creations on both science and spirituality. Now they bring us a duet for unconventional spaces, where they use the language of dance to explore the relationship between the Moon and humanity, talking to us in particular of the luminosity of the astral body. Because Sphera is a dance of liquid bodies, transformed and flowing under the influence of the Moon.
List of points shown on the map
Av Estadi, 65
Sants-Montjuïc
el Poble-sec
08038 Barcelona