Show "The Sullivan's" dins del "MAC Festival"
Day and time
Fri 24 · 15:45
Fri 24 · 17:45
See all schedules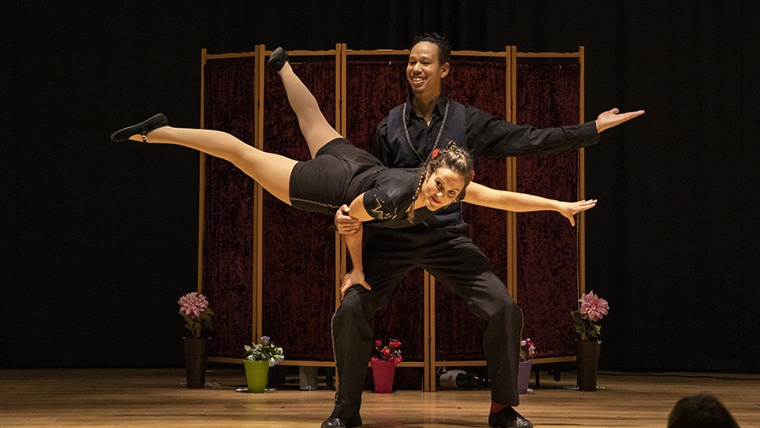 Near East Route
Circ Los: The Sullivan's (Catalonia; circus; for all ages).
A fresh, cheerful and entertaining show, full of good music and humour, and above all artists who, as you will see, prove that they undoubtedly have a lot of experience. These two artists have performed in the biggest and best-known cabarets, in the best variety halls and in cruise ships all over the world. And yes, they may have a lot of talent and experience in circus acts, buy even so, things don't always turn out exactly as they would like... This production requires interaction with the artists, and the audience is therefore an essential part of the show.