Show "Tàndem" dins del "MAC Festival"
Day and time
Fri 24 · 11:15
Fri 24 · 13:15
See all schedules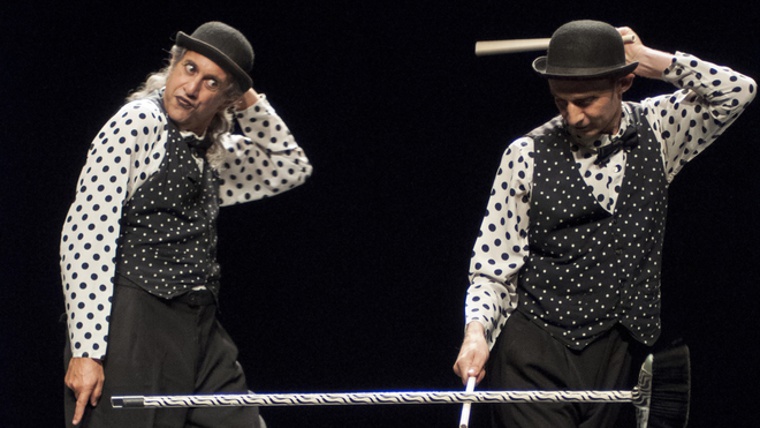 Balcans Route
El Negro y el Flaco: Tàndem (Catalonia; circus; for all ages).
The company El Negro y el Flaco, in collaboration with Tic Toc, present Tàndem, a show that brings together two very different ways of understanding the circus. Two female and two male characters with different techniques who complement each other. Everything is linked together and inspired by their own singular and hilarious vision of the world of clowning. Come along and have a good laugh with a show that's been specially created to be seen during the Festes de la Mercè.
Because of the difficulties caused by the park's terrain, situated as it is on a hill, this stage space is not accessible for people with reduced mobility.