Show "Terrabastall de festa"
Day and time
Fri 24 · 11:15
Fri 24 · 13:15
See all schedules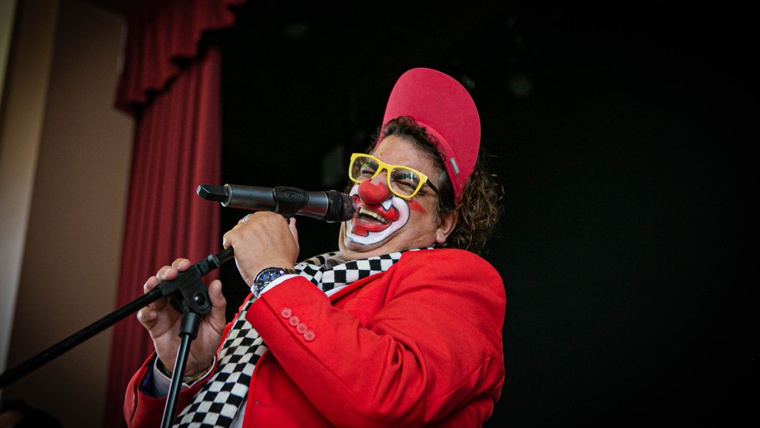 Burkina Faso Route
Pep Callau i els Pepsicolen: Terrabastall de festa (Catalonia; circus; for all ages).
Life is a constant celebration with Pep Callau, showman, entertainer, firebrand, and stirrer of hearts - especially when he's performing with his company, Els Pepsicolen. Now, he's ready to take the stage of the Turó de la Peira park by storm with his exuberant performance as a clown, and with the help of a microphone that stays right by him throughout the show that he uses to make festive speeches that will convince you that you simply must let yourself be utterly carried away by his Terrabastall de festa!
Because of the difficulties caused by the park's terrain, situated as it is on a hill, this stage space is not accessible for people with reduced mobility.