Show "Time to loop" dins del "MAC Festival"
Day and time
Fri 24 · 12:55
Fri 24 · 18:00
Sat 25 · 12:55
Sat 25 · 18:00
Sun 26 · 12:55
See all schedules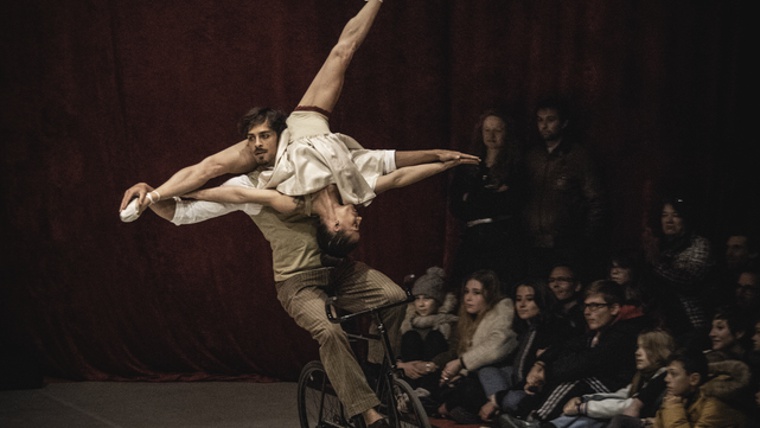 Gespa Venue
Duo Kaos: Time to loop (Italy/ Guatemala; acrobatics / manipulation; for all ages).
Hand-to-hand circus, bicycle acrobatics, manipulation, etc. With all of these techniques and more, this international company, created in 2009 by Giulia Arcangeli and Luis Paredes, speak to us about the movement, transformation and poetry inherent in the construction and destruction process through which each of us strives to turn the chaos of the world into harmony. All of this is explained through synchronised balancing acts that suggest lightness and are full of romanticism. Both protagonists realise that they cannot replace each other, but that together they are able to create the perfect loop. Come and see them and you will discover why they are currently one of the most in-demand companies for European theatre and street-art festivals.
List of points shown on the map
C Foneria, 19
Sants-Montjuïc
la Marina de Port
08038 Barcelona