Show "Upper Vol. 1" dins del "MAC Festival"
Day and time
Fri 24 · 13:15
Fri 24 · 18:45
Sat 25 · 13:15
Sat 25 · 18:45
Sun 26 · 13:15
Sun 26 · 18:45
See all schedules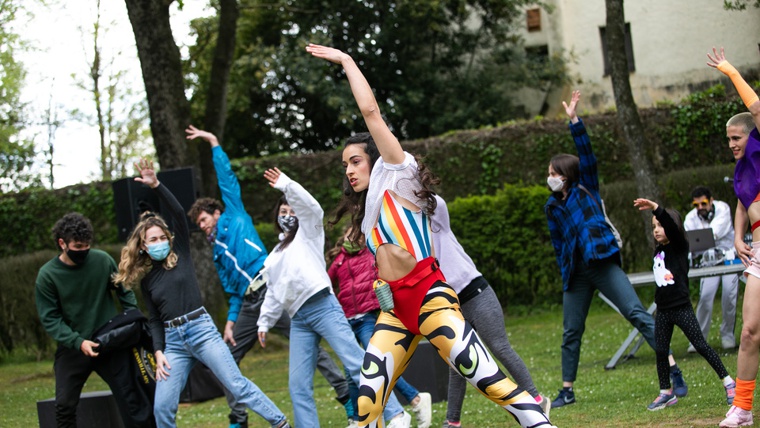 Espiral
Sebastián García Ferro: Upper Vol. 1 (Catalonia; dance; suitable for all ages).
Everyone get sweating! A DJ, a table and three dance goddesses. You can watch them dancing on the podiums until they decide to come down from Olympus and allow us mere mortals to share the dance floor with them. This is a site-specific event modelled on those old aerobics classes, with all their typical features and clichés. Be a part of it and you will end up starring in a choreography that will gradually turn into a party in itself. Is it a matter of body image obsession? Is it about being fit? Not quite: it's simply about moving as freely as possible. Let yourself be carried away: you will really enjoy the feeling. The event has been designed and choreographed by Sebastián García Ferro, who also directs it, with performances by Cristina Gómez, Nía Torres and Eleonora Tirabassi. The DJ, by the way, is Mario G. Sáez, aka DJ Erre.
List of points shown on the map
Carrer de Nàpols, 70
Eixample
el Fort Pienc
08018 Barcelona