Show "A vore" dins del "MAC Festival"
Day and time
Fri 24 · 21:45
Sat 25 · 21:45
Sun 26 · 21:45
See all schedules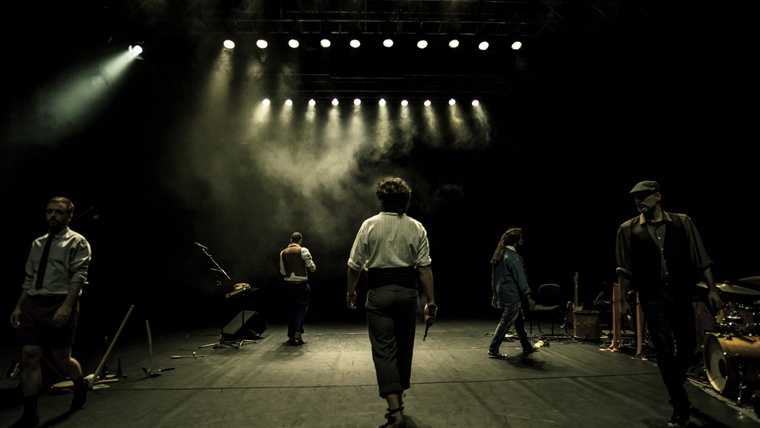 Til·lers Stage
Sònia Gómez, Ramón Balagué, Astrio, Pau Puig, Carme Balagué: A vore (Catalonia dance / music; for all ages).
You may have heard that verse by the poet Josep Vicenç Foix that goes "I'm exalted by the new, enamoured of the old". Well that fits perfectly with this show, which inaugurates a new artistic genre that its creators have named tradifiction. This is a time-fusing project that starts from the popular culture of Terres de l'Ebre to begin a musical and dancing investigation, that sets up a dialogue between the traditional expressions, rhythms, and dances of the Baix Ebre - Montsià and Baix Maestrat areas and the contemporary urban imagination. Here electronic music and contemporary dance come together with jotas, ploughing songs, the sound of a flageolet and a dancer reliving the past. All to take the audience on a daring, vital, enjoyable journey between past and present. What is contemporary identity, and what do concepts such as "modern" or "traditional" mean? You will ask yourself this while you enjoy the performative creativity of Sònia Gómez, the flageolet of Pau Puig, the traditional dancing of Carme Balaguer and the talent and forcefulness of the Astrio, kings of improvisation. All directed by Ramon Balagué, who conceived the show, restored traditional songs and melodies, provides voice-over and plays the castanets and the tambourine.
List of points shown on the map
Passeig de Picasso, 21
Ciutat Vella
Sant Pere, Santa Caterina i la Ribera
08003 Barcelona