Shows "Bicicadabra" and "Gelicadabra" dins del "MAC Festival"
Day and time
Fri 24 · 13:30
Fri 24 · 16:00
Fri 24 · 17:45
Sat 25 · 13:30
Sat 25 · 16:00
Sat 25 · 17:45
Sun 26 · 13:30
Sun 26 · 16:00
Sun 26 · 17:45
See all schedules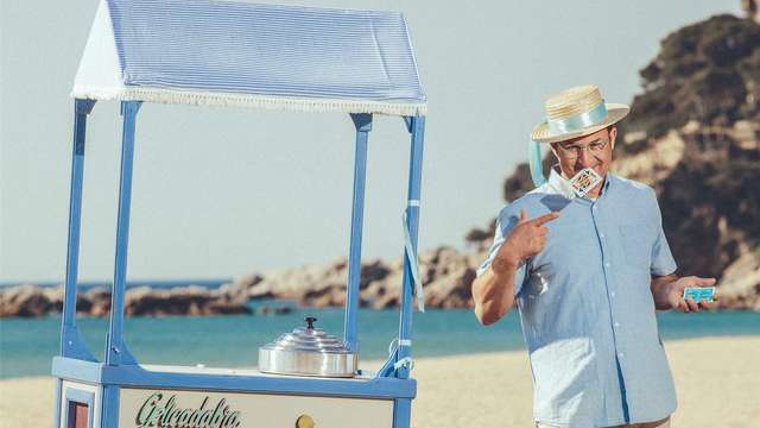 Pista 2
Mag Fèlix Brunet: Bicicadabra and Gelicadabra (Catalonia - magic: family audience).
Bicicadabra is a show in which a unique and amusing character called Mister F makes magic for everyone he meets while he rides around the park on a tricycle accompanied by dixieland music. Pay attention, because this character, inspired by the well-known French actor and comedian Maurice Chevalier, sometimes rides around with his eyes closed!
The same artist will also surprise you with Gelicadabra, an old ice cream cart driven by a character who does magic, mime and gestural humour. All in all, a dynamic, fresh and fun show with a vintage feel, accompanied by the best traditional French music, played on accordions. A completely visual spectacle in which the character does not speak ... but is understood by all!