Taller de Músics Perico Lab [Perico Lab Music Workshop]
Av Mare de Déu de Montserrat, 132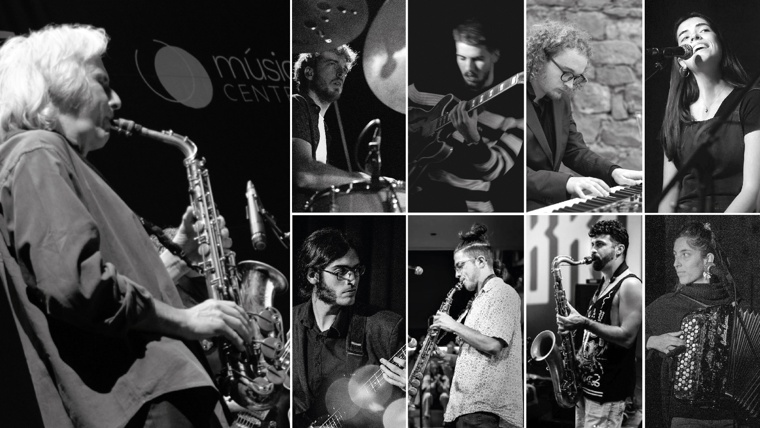 Perico Lab Music Workshop     
Taller de Músics Ensemble & Perico Sambeat
Barcelona
Jazz
For all audiences
Saxophonist Perico Sambeat leads a creative educational project with young people from the Taller de Músics Ensemble, eight higher level students who work with Sambeat to explore new paths for jazz. Under the name Taller de Músics Perico Lab, this experimental group has created a contemporary jazz show with themes by Sambeat, plus compositions and arrangements by the members of the Ensemble themselves.
Perico Sambeat is considered one of the great names in Spanish jazz. His prolific career has resulted in some thirty albums of his own (the latest, Roneando, was released this year) and countless collaborations on recording works by groups and artists such as Carlos Barreto Quintet, Bernardo Sassetti, Guy Barker Sextet and George Colligan. His artistic interests have also inspired him to establish a musical dialogue with different styles, from funk and hip-hop to flamenco.
Clara Bosch (vocals), Pau Albir Casares (alto sax), Victor Vallcanera (tenor sax), Álex Iglesias (guitar), Biel Jorba Junyent (piano), Martí Alcón (electric bass), Alberto Solé (drums) and Maite Ruiz de Erentxun (accordion) all accompany Sambeat on this adventure. Taller de Músics Perico Lab is the project chosen by the Taller de Músics for La Mercè 2023.
Duration: 60 minutes.
Av Mare de Déu de Montserrat, 132
Horta-Guinardó
el Guinardó
08041 Barcelona