"TetraTown" – sustainability workshop dins del "MAC Festival"
Day and time
Fri 24 · 12:00
Fri 24 · 17:00
Sat 25 · 12:00
Sat 25 · 17:00
Sun 26 · 12:00
Sun 26 · 17:00
See all schedules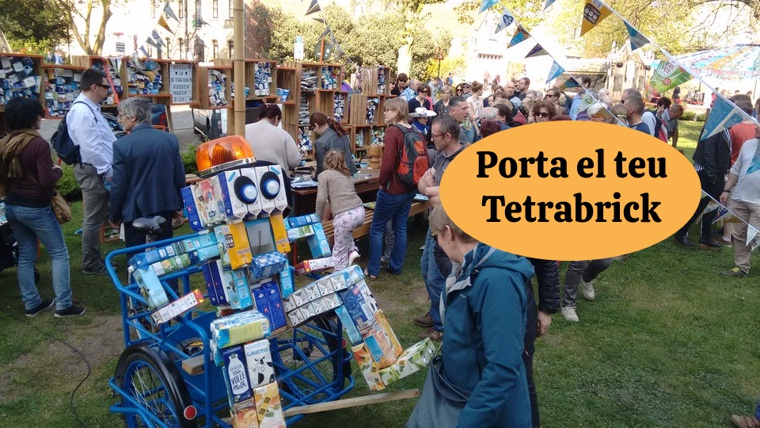 Venue 3
From 12 noon to 2 pm and from 5 to 10 pm.
Restvorm: TetraTown (Netherlands; workshop / sustainability; all ages).
Chairs, stools, lamps, cushions and even the parasol sheltering the Dutch artists Karin Arts and Richard Neef, who lead this sustainable workshop, are made from Tetra Brik milk or fruit juice cartons. Because maybe these cartons, which fill our rubbish bins, deserve a more imaginative and dignified end. Here you'll learn how to use them to make all kinds of hats at no cost that are 100% ecological. Fancy a picture hat? Or would you prefer a very smart broad-brim Fedora? We'll teach you how to make them here. All we ask you is to bring a couple of milk or juice one litre cartons. They'll get backhome turned into hats.
List of points shown on the map
Carrer de Nàpols, 70
Eixample
el Fort Pienc
08018 Barcelona