Ukrainian Film Cycle "Temptation of Modernity"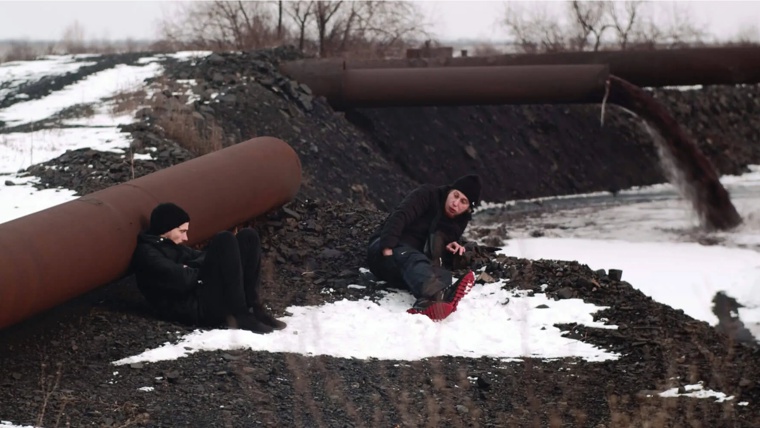 Temptation of Modernity. Ukranian Film Cycle
For all audiences 
Former central offices of the Editorial Gustavo Gili publishing house
Ukraine will not only be present at the Mercè with its musical, stage and traditional programming: Ukrainian cinema will also have a platform at the Festa Major in Barcelona. Temptation of Modernity is an avant-garde and contemporary film program focused on industrialisation related to the current context of war; it interweaves recent films, previous works by contemporary artists, and avant-garde historical productions that saw industrialisation as the conquest of human beings over nature.
Chornobyl 22 (Oleksiy Radynski, 2023, 20 minutes) places us in the Russian occupation zone Chornobile; the clandestine filming of a local informant allows us to listen to the workers at the nuclear power plant, who talk about the seizure of the facilities by the Russian army, an act of nuclear terror that refers to past catastrophic scenarios. The Eleventh Year (Dziga Vertov, 1928, 59 minutes) tells the story of the accelerated modernisation of eastern Ukraine, which resulted in the transformation of an agricultural country into an industrial one. Clanking, Hammering, Dispute and Gurgling (Daniil Revkovskyi and Andriy Rachynskyi, 2021, 10 minutes) investigates the history and heritage of the industrial cities of the Kryvbas region in eastern Ukraine, while reflecting on resources, ecology, humanity and the future.
Concrete and unclear (fantastic little splash, 2019, 31 minutes) explores the collective impact of the abandoned Parus hotel, a construction that was to be the symbol of the grandeur of the city of Dnipro as the homeland of Soviet leader Leonid Brezhnev. Today, the building is part of the city's folklore, the object of souvenirs, memes, and artistic projects. Stormy Nights (Ivan Kavaleridze, 1931, 52 minutes) is a silent film about the construction of DniproHES, the hydroelectric station that shows the victory of man over nature. Finally, Endless Sea of Sand (Teta Tsybulnyk and Elias Parvulesco, 2022, 6 minutes) is a chronicle of the Russian occupation of Zaporizhzhia, the largest nuclear power plant in Europe, now turned into a time bomb.
Temptation of Modernity will be presented by Tatiana Kochubinska, a writer and lecturer who is an expert in Ukrainian contemporary art. Kochubinska co-created this program with film scholar Oleksandr Teliuk. The films are broadcast in their original version with subtitles in catalan.