Day and time
See all schedules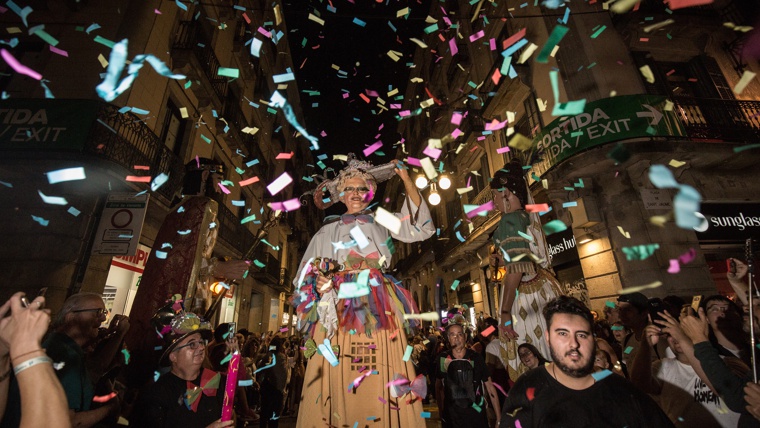 Starting in Plaça dels Àngels.
Route: Plaça dels Àngels, Àngels, Pintor Fortuny, La Rambla, Ferran and Plaça de Sant Jaume.
Each year, the giant carrier groups from across the city party hard on the night of 23 September, while waiting for the following day, the big day of the festival, to arrive. And they do so in a special way: with the Xambanga. 
This is a highly-charged street parade in which the giants are accompanied by brass bands, and if you're lucky, you might even see a few in fancy dress. This is the counterpoint to the formal, scheduled festivities planned for Mother of Mercy Day.
A night of revelry celebrating 25+1 years this year, concluding with a huge party breaking out in Plaça de Sant Jaume, with the festival groups dancing to the sound of the participating brass bands. Then all the giants from the city's neighbourhoods will enter City Hall for the night, where they will be welcomed by the City Giants.
Make sure you don't miss it!
List of points shown on the map
Plaça dels Àngels, 1
Ciutat Vella
el Raval
08001 Barcelona