Ràdio Associa't: Enjoy live radio and discover the city's associations La festa de l'Associa't
Address
Carrer de Berenguer de Palou, 64
Day and time
See all schedules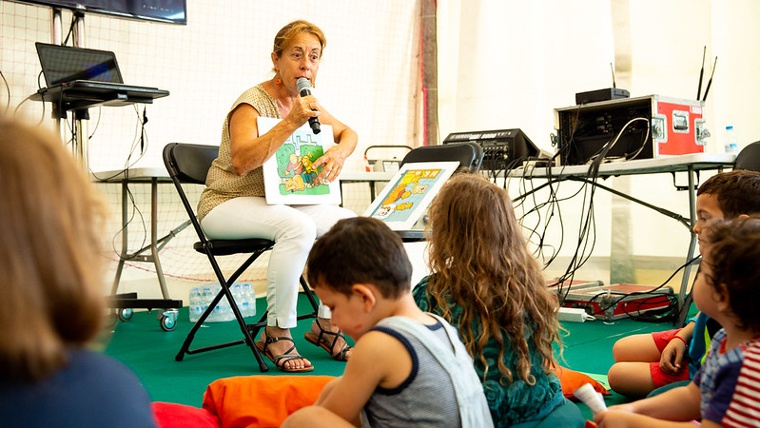 Once again, for the Mercè Festival, Ràdio Associa't will be bringing the magic of live radio to the city's streets and squares. On 25 September, the seven radio stations that take part in Ràdio Associa't will be offering a joint programme from Parc de la Ciutadella, as part of the MAC (La Mercè Street Arts). A radio show for discovering what the city's entities get up to, through interviews, debates, competitions, sections, humour, live music ,etc. The following entities will be taking part, among others:
La Tutela, Catalan private foundation
Esbart Català de Dansaires (Dance association)
Ader-Associació de Malalts del Ronyó
Programme devised and delivered by the radio stations that form part of Ràdio Associa't: 7deRàdio, Boca Ràdio, Ona de Sants Montjuïc, Ràdio Ateneu del Clot, Ràdio Ciutat Vella, Ràdio Farró, Ràdio TriniJove
A well as being able to see it live, the programme can be followed on the various FM channels of the Ràdio Associa't stations and will be video streamed on LaVeïnal.
Organised by: Ràdio Associa't
List of points shown on the map
Carrer de Berenguer de Palou, 64
Sant Andreu
la Sagrera
08027 Barcelona