Portraits of Ramon Subirats and Urbici Soler. The return of two globetrotters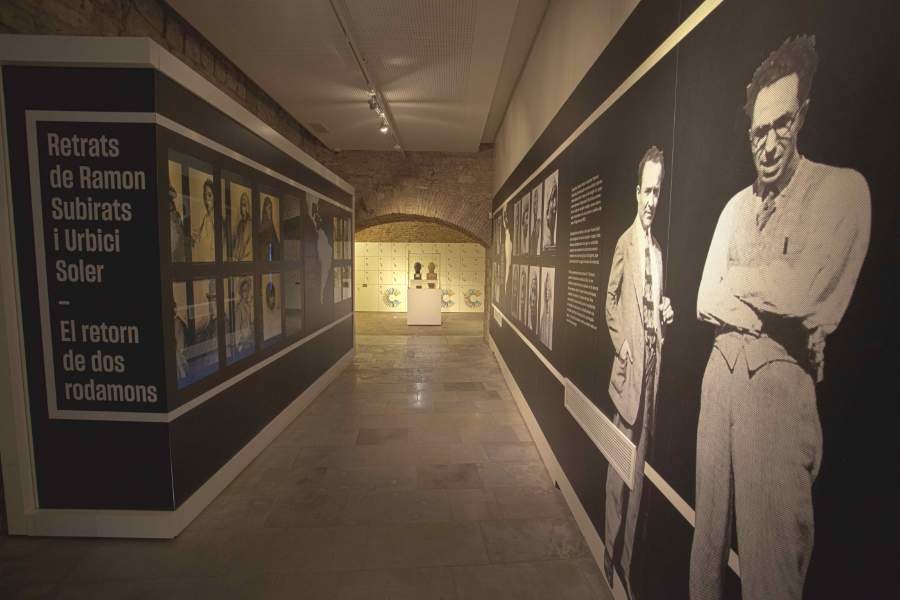 Curated by
Jordi Vidal Sordé
Dates
21 Mar 2019 –
30 Jun 2019
Space
Seu Montcada, espai annex de la recepció
How to get there
The exhibition aims to reveal the artistic careers of the Catalan creators Ramon Subirats and Urbici Soler. It is also a simple, but well-deserved tribute that the city wished to pay to them. The city where they trained and the place that they always wished to return to before the end of their lives. However, as their wishes were not fulfilled, "Portraits of Ramon Subirats and Urbici Soler. The return of two globetrotters" has at least managed to see the return of some of their works to Barcelona, just like the old Catalan saying "roda el món i torna al Born" [Go round the world and return to El Born].
Barcelona was unable to appreciate the portraits of indigenous people by the two artists until they were presented in this exhibition, in spite of their artistic value and contribution to ethnology and anthropology. It has also fulfilled the authors' wishes to show their work in the old continent, where they wanted to raise awareness about the inhumane treatment of indigenous peoples in the new continent.
Ramon Subirats and Urbici Soler were two Catalan artists who achieved recognition in South American countries, first and foremost, interacting with and taking as a model their surroundings and the peoples of the Americas. The indigenous vein is one of the most relevant aspects of the prolific and varied artistic careers of these two Catalan creators.
The two artists, Subirats as a painter and sketcher, and Soler as a sculptor, travelled around most of the new continent in the first half of the 20th century, with the aim of reflecting indigenous races, with portraits of the Aymaras, Aztecs, Huarpas, Mapuches, Matacos, Mixtecs, Mocovis, Quechuas, Tarascans, Tobas, Zapotecs and many more, while also doing praiseworthy ethnological and anthropological work.
Other exhibitions that may be of interest of you