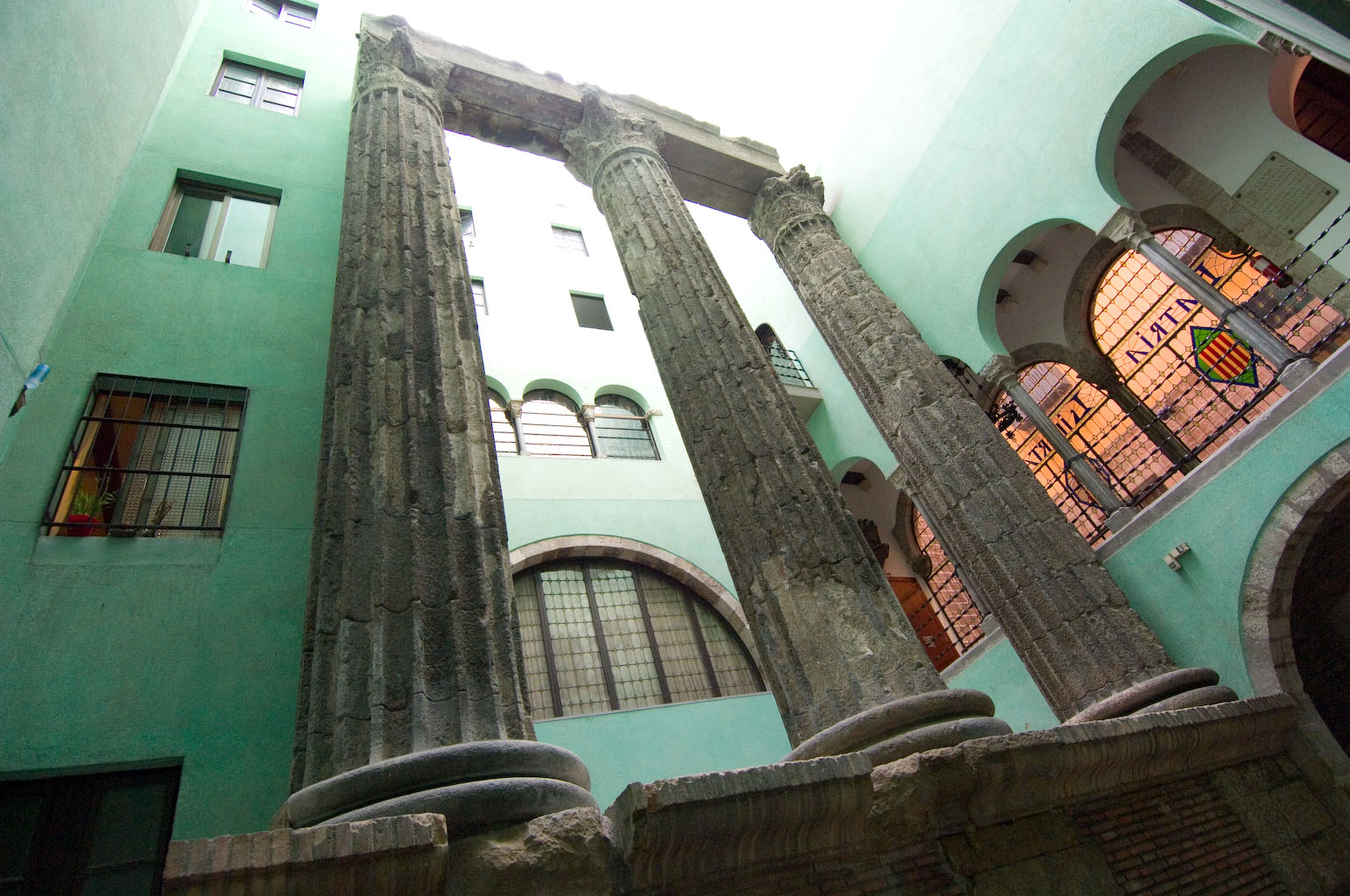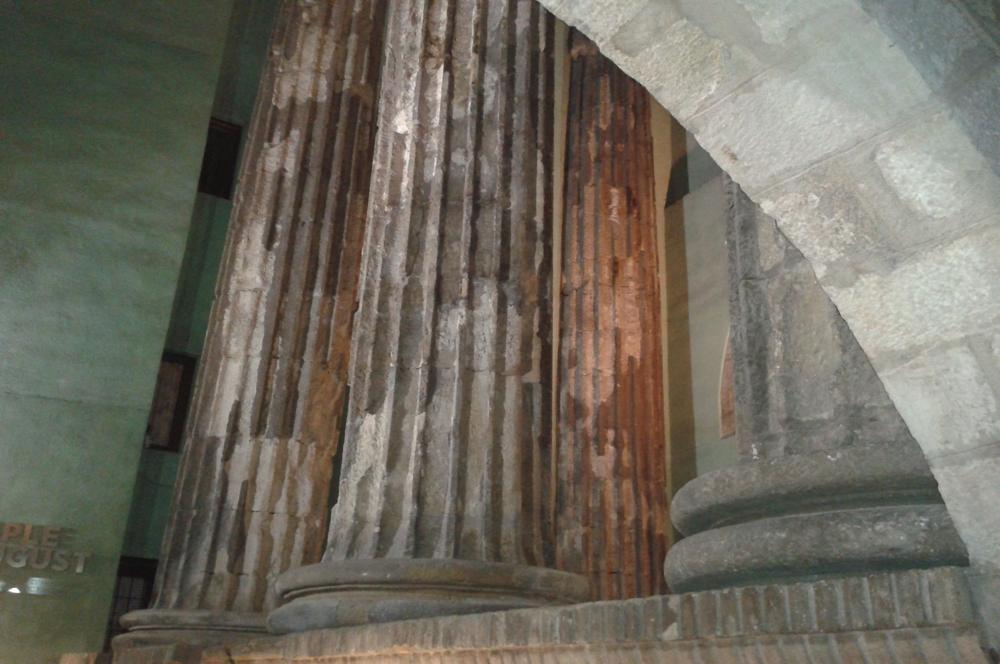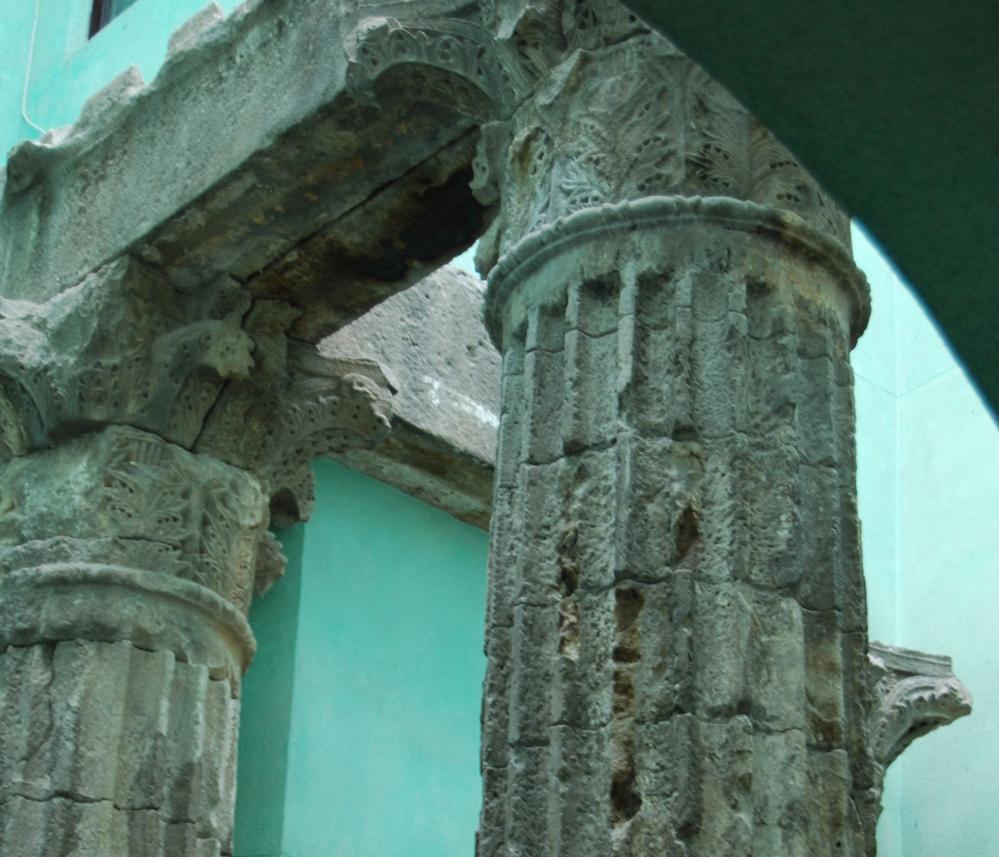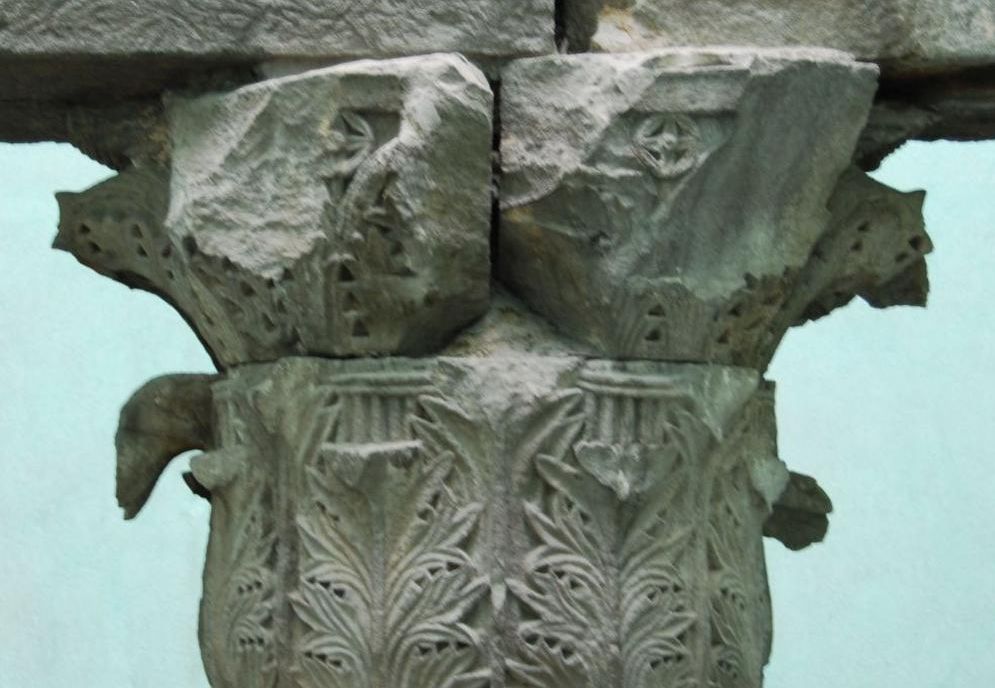 The Temple of the Roman colony of Barcino has been dated to the 1st century BC, and was consecrated to the worship of the Roman Empire. The building stood at the axis point of the Forum, an arcaded square that was ringed by the city's main public buildings, including the basilica and the curia, where the Ordo Decurionum (municipal senate) would meet. It was also the site of the market, where all kinds of products were on sale, brought by sea from all corners of the Mediterranean.
The temple looked down on the city as it stood on a podium that could be accessed by a stairway. It was built at the highest point of a small hill known as Mons Taber. For centuries afterwards, the temple was absorbed into and divided between medieval buildings until the columns and the remaining part of the podium were restored. This project was promoted by the Centre Excursionista de Catalunya and carried out in the early 20th century by Lluís Domènech i Montaner. In the middle of the 20th century, Adolf Florensa continued the restoration work by incorporating a column that had for some time stood in Plaça del Rei. Nowadays, visitors can see the four columns, with their striated shafts and Corinthian capitals, and part of the architrave and of the podium.
List of points shown on the map
Horari de visita
Mondays open from 10:00 to 14:00; Tuesday to Saturday, open from 10:00 to 19:00; Sunday 10:00 to 20:00.
Closed: 1 January, 1 May, 24 June and 25 December.
Accessos
Metro: Catalunya (L1 i L3), Liceu (L3), Jaume I (L4)
Bus: 14, 59, 45, 64,120, H14, D20, V15 and V17
Barcelona Tourist Bus: south route (red)