27. El Call, the Jewish quarter of the city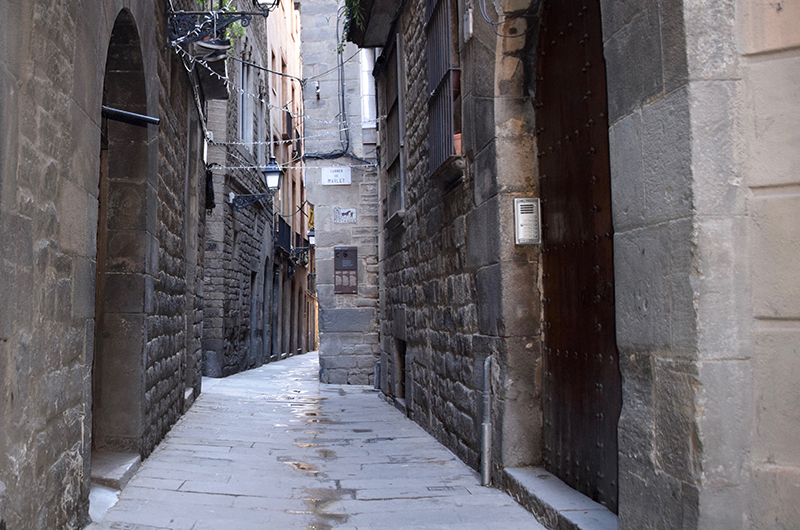 The Catalan word call, which originally meant "narrow passage" or "alley", later referred to the Jewish community's neighbourhood and was a bounded enclosure containing synagogues, ritual baths and other facilities associated with Jewish culture.
The Call de Barcelona was already in place in the late 11th century and was the largest in the Crown of Aragon. The rising Jewish population led to the Call Menor being set up in the mid-13th century. This was followed by increasing segregation which culminated in the storming of the Call in 1391 accompanied by the murder of three hundred Jews and the forced conversion of the rest to Christianity.
List of points shown on the map