GET OUT ONTO THE STREETS THE FIRST WEEKEND OF EVERY MONTH!
We're opening up Barcelona's streets for people to enjoy a city free of exhaust fumes, motorbikes, cars and noise! We're fighting the climate crisis by cutting the traffic in the city's main streets, turning them into healthier and more welcoming places. So, the first weekend of every month, go for a stroll, play, dance, have a picnic... and get out onto the streets!
WARNING: The next edition of Obrim Carrers will be announced soon, according to the Covid 19 evolution.
OPEN STREETS RETURNS SOON
Go by bike or on skates, play table tennis, read, dance, take a stroll with family or friends, and more. That's what we'll be doing over the first weekend of the month with Open Streets. We're transforming the city's streets into a space for city residents. Come along and take part in the activities or do your own thing and enjoy the street!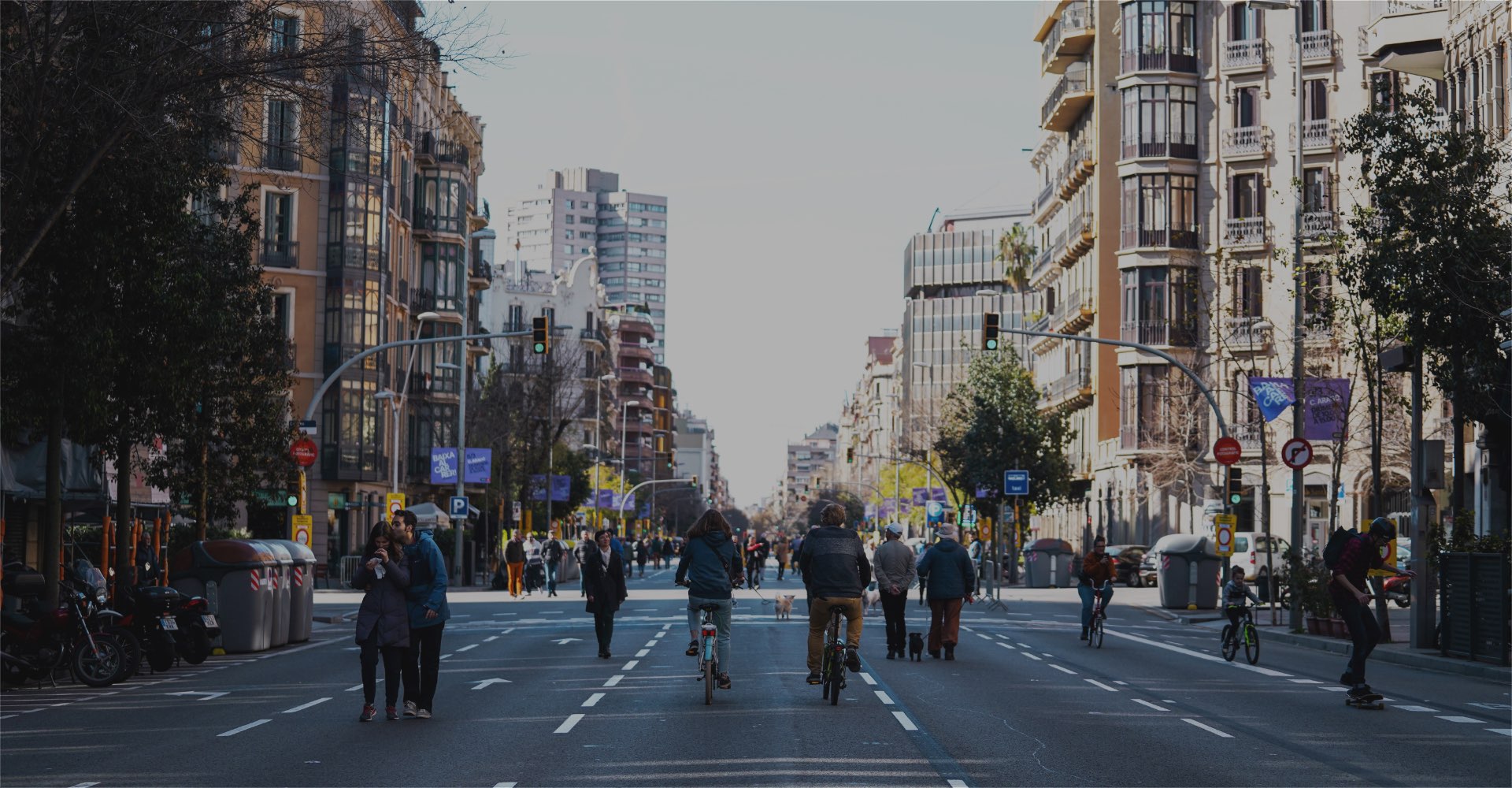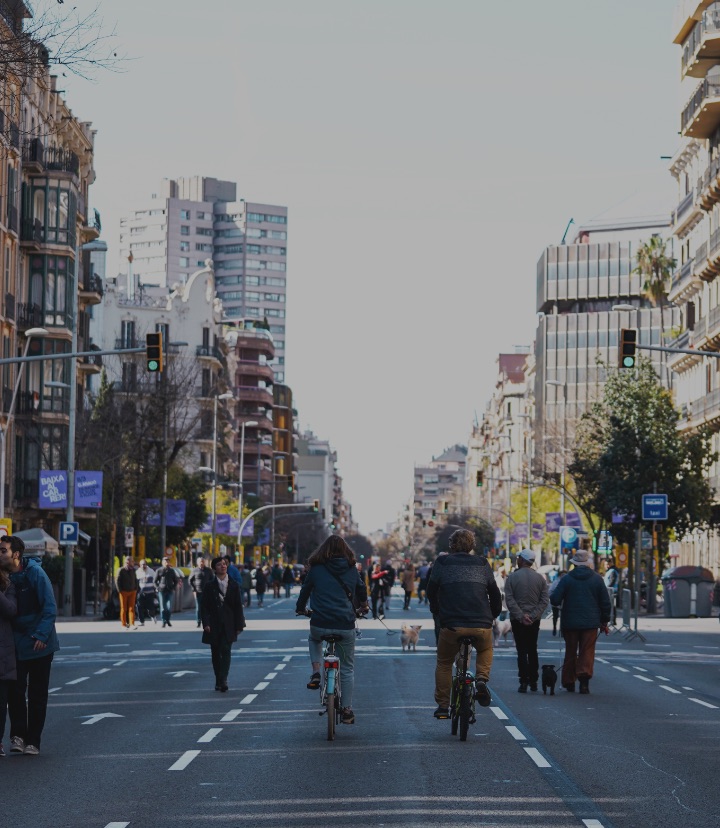 SOON
Creu Coberta - C/ Sants axis

Between Pl. Espanya and C/ Arizala

Via Laietana

Between Pl. Urquinaona and Pl. Antonio López (Post office)

C/ Gran de Gràcia

Between C/ Nil Fabra i Pl. Nicolás Salmerón (Jardinets de Gràcia)
Open Streets returns soon, once again turning some of the city's main streets into places where people take centre stage. Via Laietana, the Creu Coberta - Carrer de Sants axis and Gran de Gràcia will all be free of traffic again and full of life!
SOON
C/ Aragó

Between C/ Tarragona and Av. Meridiana
Can you imagine Carrer d'Aragó with no cars in it? Come along and discover how one of the city's main streets gets turned into a space exclusively for people. You will be able to take part activities for the whole family at various points along the street.
How to get to the open streets
These are the streets we're opening up at weekends. Check them out!
We're improving life in the city
reclaimed for city residents to use

will be using Barcelona's streets