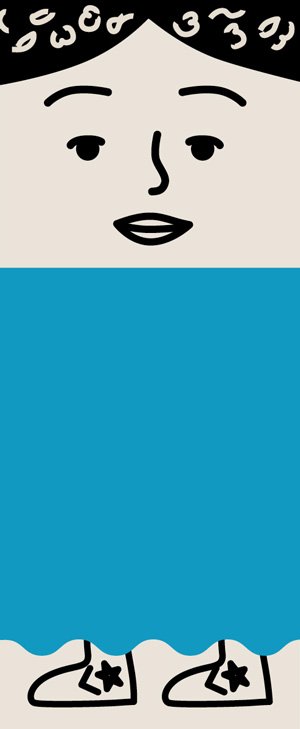 Lali Jove 2020
Moll de la Fusta
Saturday, 8 February
The city's youth organisations and associations are holding Lali Jove, Barcelona's sustainable and associative annual youth festival. Lali Jove is the answer to the city's associative youth movement's demands for its own space managed by the organisations themselves at Barcelona's annual festivals.
Workshops and activities for young people
From 5 pm.
On Saturday, 8 February, you will find a host of activities for young people at Moll de la Fusta (Moll de Bosch and Alsina) from 5 pm. The Youth Council's various work spaces and organisations will fill the wharf with participatory activities and workshops designed by young people for young people. These will range from sexuality, health, diverse abilities, LGBTI+ diversity and leisure education to international cooperation, climate justice and alternative universe workshops, among many others.
Associative radio: run by BocaRàdio We'll talk live to the organisations that are preparing Lali Jove 2020 and anyone who wants to take part can take to the microphone.
Mobility circuit: run by the ECOM Federation and JUP Barcelona. Hands-on workshop to experience the functional diversity-related mobility problems affecting the city.
Health: run by AECS. A workshop to address health matters in a fun, entertaining way.
Love in colours: run by Sin Vergüenza. Find out more about emotional, sexual and identity diversity and gender expression, and test your knowledge of the LGBTI+ community.
Board games: run by Oci Alternatiu. Board and role-playing games for everyone. Discover a new way to have fun!
Softcombat: run by Softcombat BCN. A recreational mediaeval combat workshop for all audiences, with a great variety of games for couples and groups.
Climate Justice: run by SCI. Let's reflect on the global threat posed by climate change and find out about what alternative actions can be carried out locally.
Sàhara Dempeus: run by Sàhara Dempeus. Discussions and workshops about the conflict relating to the occupation and exploitation of Western Sahara by the Kingdom of Morocco, with Sàhara Dempeus.
The Lali Jove Concert
From 8 pm.
The day will continue with the Latin and festive beats of the Karamba girls, Angangas' fun covers, Rebeliom do Inframundo's most rebellious verses, Pony Pisador's folk music and Brot Festival finalists RedFall Haze.
There will be awareness-raising and care spaces open to the public during the concert:
SOM.nit: Aimed at informing about, preventing and reducing the risks associated with drug use.
SEXus: Sexuality is more fun when you are well informed! A stand with information, interactive 3D genitalia and awareness-raising and prevention-related materials.
Lali Jove Anti-Sexist Point: To raise awareness about this problem and deal with any potential acts of aggression.