Passeig Lluis Companys - Arc de Triomf

Passeig de Lluís Companys, 9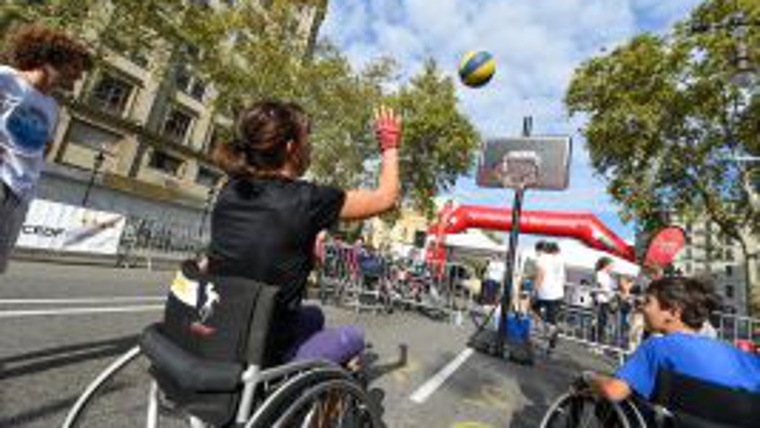 This new edition of promoting adapted sports, a part of the Esport Inclou project backed by the Barcelona City Council, will take place at Passeig Lluís Companys and is aimed at children, young people, and families. The activities will have an inclusive focus so that everyone can participate and will include modes such as wheelchair basketball, boccia, blind football, slalom, wheelchair hockey, wheelchair rugby, sitting volleyball and other leisure activities. The aim is for all city residents to be able to enjoy sport.
In addition to sporting activities, there will be a space for providing information about the participating entities, and the services and projects underway in the city.
It is aimed at groups of people with any type of functional diversity, and also the general public. The objective is to promote the practice of adapted and inclusive sports.
Organised by the Catalan Federation of Sports for People with Physical Disabilities, in collaboration with the City Council, the Barcelona Provincial Council, and the rest of the federations encompassing adapted sports: the Catalan Federation of Sports for the Blind, Catalan Sports Federation for Cerebral Palsy, and the Catalan Federation of Sports for People with Intellectual Disabilities-ACELL, JOCVIU, and APRENEM.
Passeig de Lluís Companys, 9
Ciutat Vella
Sant Pere, Santa Caterina i la Ribera
08003 Barcelona