7th CET10 Barcelona Aquathlon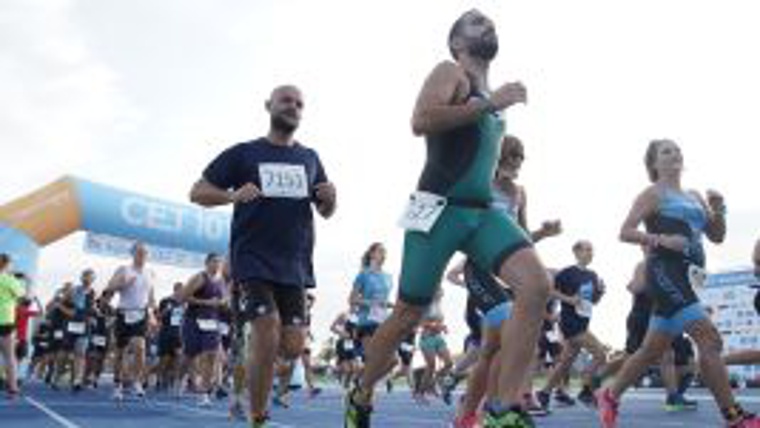 7th CET10 Barcelona Aquathlon
The Aquathlon, which is held at the Mar Bella Municipal Sports Complex, and at the Mar Bella Beach in Barcelona, is an event which includes a running and swimming race. It is open to any competitive or non-competitive aquathletes in the city, both adults and children (minimum age to participate is five years old).
The event includes an Aquathlon for federated and non-federated participants, and a family Aquathlon. In the case of the Aquathlon for federated and non-federated participants, the race consists of a 4 km run, 1 km swim and 2 km run. As for the family Aquathlon, the event is sub-divided into an adult-only part (2 km run) and another part in which adults with children can compete together (200 metre swim and 1 km run).
The Aquathlon is a joint project from CET10 and the Barcelona School Sports Council (CEEB) to promote the Mar Bella municipal sports complex and support the positioning Barcelona as one of the leading cities for outdoor sports, in Europe and the rest of the world.
Av Litoral, 86
Sant Martí
Diagonal Mar i el Front Marítim del Poblenou
08005 Barcelona