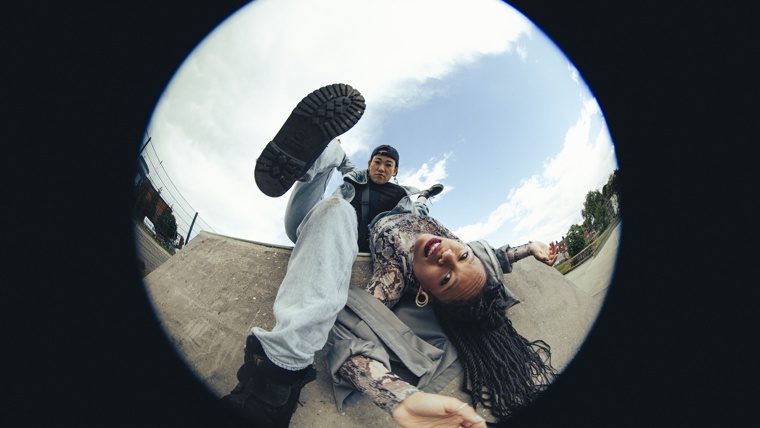 Bridge 2
The album: live
SAY
(United Kingdom)
Contemporary dance / hip-hop / house / afrobeat / beatboxing
Recommended age: 8 years and older
An explosive mix of fast-paced, slick dance routines and incredible music tracks: The album: live takes the energy of music gigs to the dance world, in a show bringing together live beatboxing, break-through music artists and the contemporary dance duo SAY, made up by Sarah Golding and Yukiko Masui. A dance album.
Featuring tracks by home-grown and international artists, representatives of a wide range of genres, The album: live has a song for everyone. And while SAY featured the beatboxing champion MC Zani in the UK, here at the La Mercè they'll be inviting B4MBA, another exceptional musician who combines African and Caribbean riddims with jungle, ball funk and grime rhythms. This is the crash point between music gig and dance, a space for excitement and inspiration. 
The album: live is a co-production from The Place, a centre for developing and celebrating dance experiences open to every kind of person, regardless of age or training. The Place is committed to boosting the imagination through dance and innovation culture.
Duration: 20 minutes.
Carrer de Nàpols, 70
Eixample
el Fort Pienc
08018 Barcelona