Av Mare de Déu de Montserrat, 132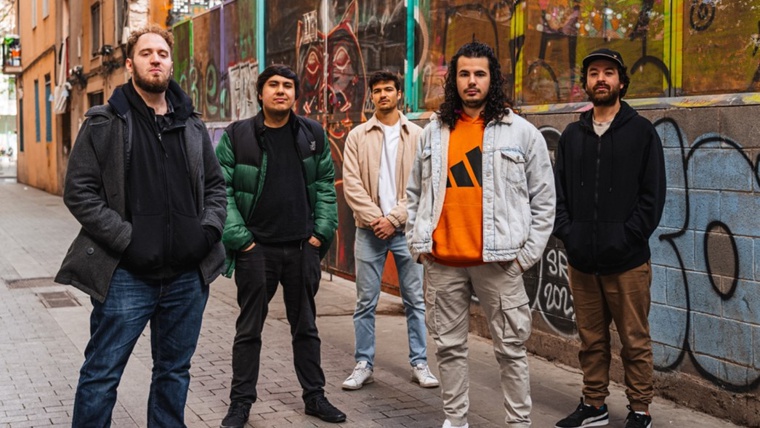 Gruvarna
Conservatori Superior del Liceu
Barcelona
Jazz/ hip-hop
Felipe Araven (Chile) on electric guitar, Gaspard Creux (Spain-Switzerland) on drums, Jorge Cabezas (Colombia) on electric bass, Ezequiel Burin (Argentina) on guitar and David Padilla (Spain) on sax are the members of Gruvarna, a jazz and hip-hop fusion quintet formed as part of the Master's degree in jazz and modern music performance at the Conservatori Superior del Liceu. The weekly sessions and rehearsals turned into a space for trying out new ideas and working on original compositions, inspired by the aesthetics of BAM and modern avant-garde jazz.
Gruvarna is the product of a common bond - jazz - and a myriad of influences that each member brings to the group from their musical and cultural backgrounds, generating a true crossroads of international sound. Based in Barcelona, the group has created its own language and a well-defined sound for the compositions they perform, created for them to play together.
This young group's performance is part of Música Mercè's programme dedicated to new talents emerging from the classrooms of the city's various music schools. The Conservatori Superior del Liceu has chosen Gruvarna to showcase the quality of the artists who train there.
Duration: 90 minutes.
Av Mare de Déu de Montserrat, 132
Horta-Guinardó
el Guinardó
08041 Barcelona