Concert "La gira dels 25 - Dàmaris Gelabert & The Grow Up Singing Band"
Moll de Bosch i Alsina, 1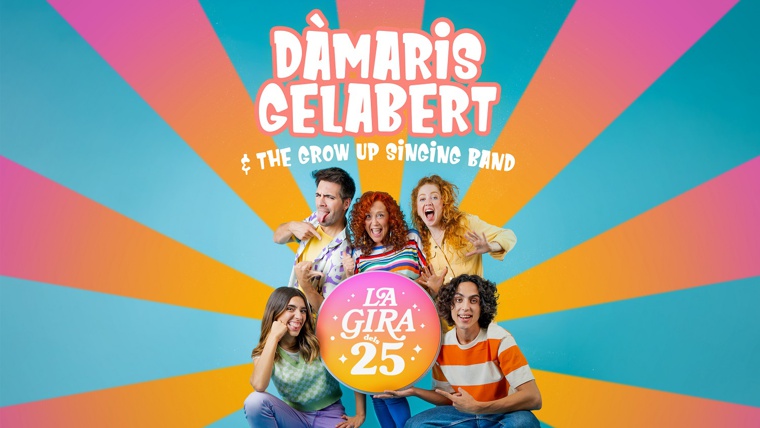 Jazz and Food
La gira dels 25 - Dàmaris Gelabert & The Grow Up Singing Band
Dàmaris Gelabert
Catalonia
Jazz, dance, storytelling
For all audiences
Dàmaris Gelabert, one of the big names in quality family music from these shores is celebrating 25 years in the business with a deluxe tour, accompanied by the incredible The Grow Up Singing Band. This is the aptly named Gira dels 25, [25th anniversary tour], a concert that will feature the songs that have made Dàmaris one of the best loved singers among children.
For this anniversary concert, the artist will be accompanied by a spectacular group of dancers and the pianist and musical director Àlex Martínez, her life and career partner. Also by the couple's two children, Adrià (guitar) and Laia (bass and vocals), who will be joining a fun packed party in which the whole family will be able to enjoy and sing and dance along to classic songs as well as some new ones.
Through songs like Bon dia!, Els dies de la setmana or Anem a la piscina!, Dàmaris Gelabert helps children to learn social and life skills: the vowels, love and respect for nature... The educational content of her songs helps children to form habits and routines, learn basic education skills and educational values. Let's all celebrate her 25 years of children's music together!
Moll de Bosch i Alsina, 1
Ciutat Vella
el Barri Gòtic
08039 Barcelona