Antiga Fàbrica Estrella Damm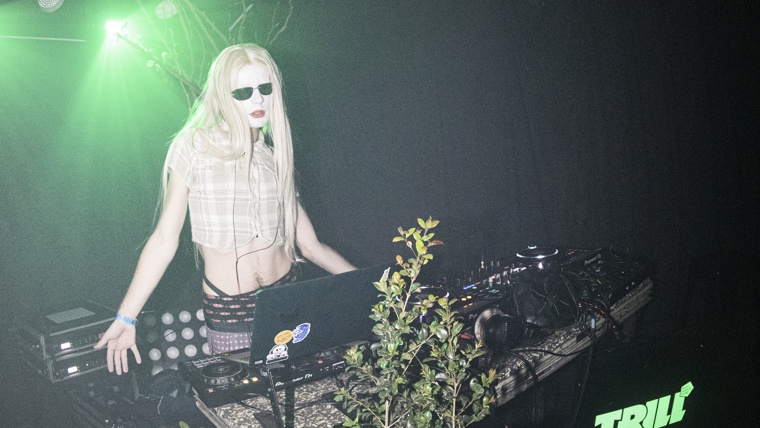 LaFrancesssa
Barcelona
With her new multidisciplinary performative musical piece, LaFrancesssa will transport you to a world where poetry, deconstructed electronic music, classical music, dance and performance intertwine during BAM 2023.
LaFrancesssa's work invites you to explore an experimental electronic music that yearns for an immaterial world; not wishing for a physical image, but at the same time creating one that is "alien" in order to survive in an industry dominated by pop. Inspired by the 'giants' that are so popular in Spanish culture, Tim Burton's imaginary, the art of Joan Miró and transvestism, she takes the audience on a journey through all sorts of emotional scenarios to create a unique identity.
Having always lived under normative social and musical rules, LaFrancesssa has chosen to take things to the opposite musical extreme, with an added touch of teen angst. In confronting classical music as an enemy, she discovered that she and academia do in fact have more in common than she had imagined.
Don't miss this opportunity to be part of a fascinating show - LaFrancesssa will be revealing her boundless talent and creativity!
Carrer del Rosselló, 515
Eixample
la Sagrada Família
08025 Barcelona