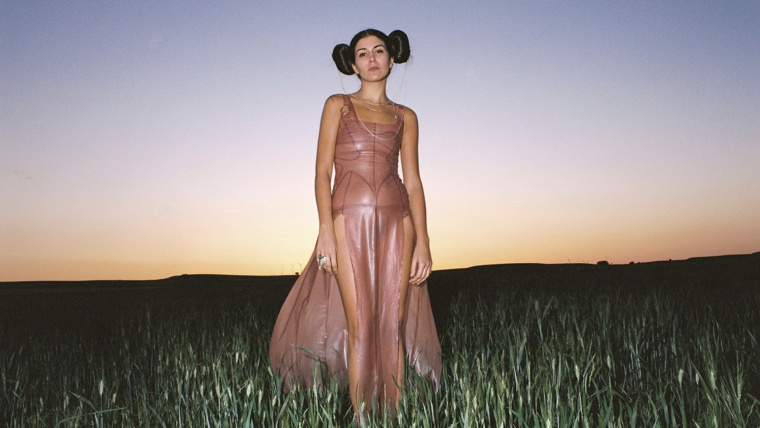 Marina Herlop
Catalonia
Avant-garde / experimental / electronica
Singer, composer and pianist, Marina Herlop has become a leading exponent of Spanish electronic music, managing to transform her classical musical training into pure avant-garde. Audiences in the United States and Europe have already had a taste of this on her international tour, and now you'll be able to see it for yourself at La Mercè. Even Björk, a radically alternative talent , and one of the most important names in contemporary music, has declared herself to be an unconditional supporter of the Catalan singer.
The Teatre Grec will be the setting for a concert that will draw you into the swirl of sensations that run through Pripyat, Herlop's latest album: chaotic sound, vocals inspired by the music of South India, electronic drums, electric bass lines and a whole host of digital effects. This is abstract electronic pop where words are barely vocalised, it's a language invented based on others and on words that don't even exist, a sancta sanctorum of experimental sound.
In Pripyat, the virtuosity of classical piano is transferred to electronica with tracks such as Kadish, a spectral piece performed in 3D, and Shaolin mantis, with minimalist percussion and disconcerting effects.
Pripyat is music of flesh and blood; living, suggestive music.
Pg Santa Madrona, 36
Sants-Montjuïc
el Poble-sec
08038 Barcelona