Moll de Bosch i Alsina, 1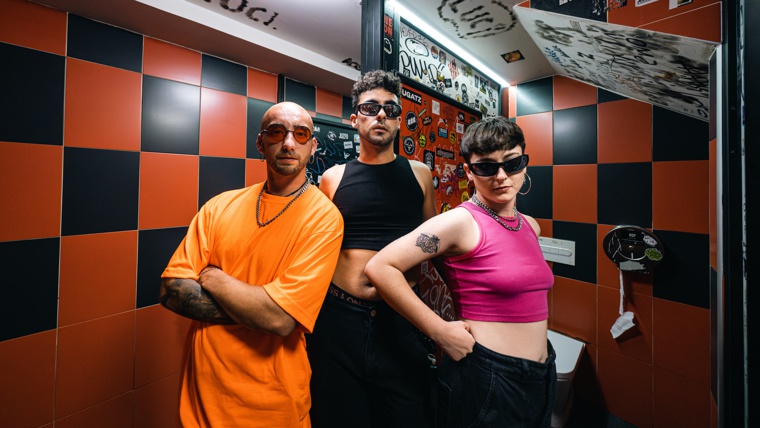 Sona9 finalist: Sa Pena
Pedreguer / Gandia
Sa Pena could soon be one of the big up-and-coming groups on the urban music scene. Hailing from Pedreguer and Gandia, in the Valencia region, this trio formed of Marta Asuero, Ausiàs Galbis and Manel Fornés are rocking the Sona9 2023 festival with their boundless energy.
One of the semi-finals of this edition of Sona9 will be held on the BAM 2023 stage at the Moll de la Fusta, and Sa Pena will be bringing the party with a live show that is a celebration of life and their Principis (beginnings), the name of their first album, featuring songs such as Herois, Hui sí, Consciència d'herència, Revolució and Foc i Flama.
With a firm commitment to not being pigeon-holed or tied to any particular musical style, they take their inspiration from artists such as Mushkaa, Figa Flawas, The Tyets, Zoo, Aspencat, La Gossa Sorda and Obrint Pas, creating authentic music with lots of passion, which means this trio could soon be making waves on the Catalan urban music scene.
Moll de Bosch i Alsina, 1
Ciutat Vella
el Barri Gòtic
08039 Barcelona