Moll de Bosch i Alsina, 1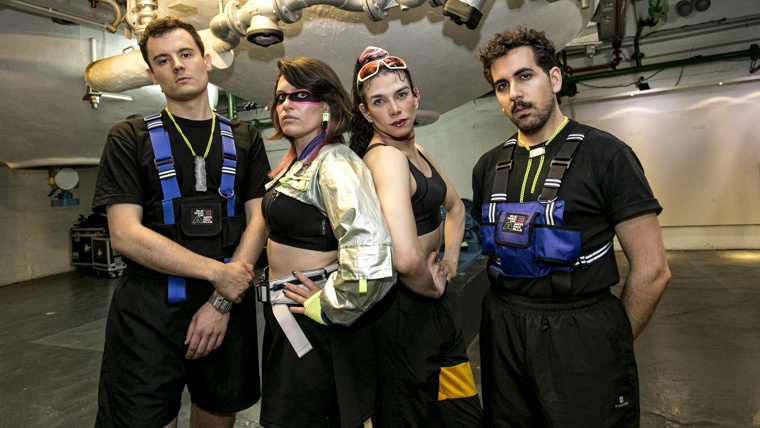 SOSUN.dance
Barcelona
The Moll de la Fusta stage promises to serve up an unforgettable electronic music performance in 2023 thanks to the live show from SOSUN.dance, finalists in the Sona9 competition. Daniel Moreno Roldán (Llança Sosun) and Estel Boada (Kaguda Yura) have been cooking up a spectacular project in their home base in Barcelona. Their artistic proposal is more than electronic music: it is a unique show that combines theatre, humour and performance in a crazy cocktail.
Accompanied by Albert Sánchez (El de Cornellà) in charge of visuals and Alex Urán (Nakarat Tarakan), dance, the duo have made waves in places such as MEMEFEST, Sala Apolo, Razzmatazz and Jazzcava with singles such as Kamins, Croissant, Amunt, amunt, amunt! and Makinetis Love under the Santa Tecla Records label.
With melodies that evoke the exuberance of 80's electro-pop, the SOSUN.dance concert promises to be an energy shake made with all the musical ingredients they have picked up along the way.
Moll de Bosch i Alsina, 1
Ciutat Vella
el Barri Gòtic
08039 Barcelona