Concert "Visiones de Oniria"
Av Mare de Déu de Montserrat, 132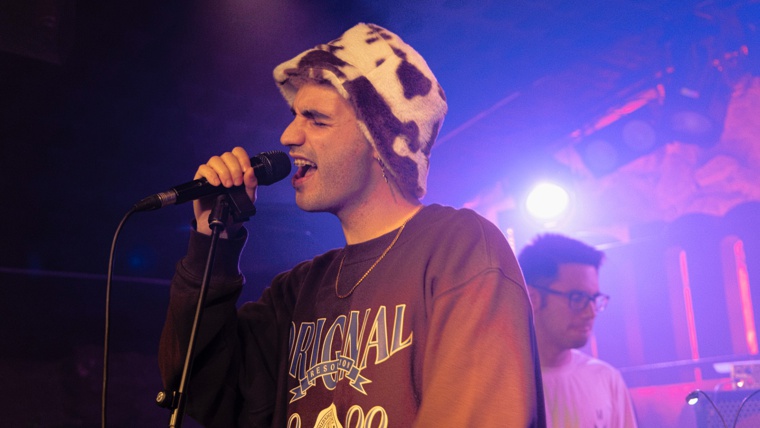 Visiones de Oniria
AlexDeLion
Balearic Islands
Jazz-pop
AlexDeLion is a young singer, producer and pianist from Mallorca who has burst onto the music scene with great vigour and lots of fresh ideas. His music could be defined as pop with unmistakable jazz influences mixed with a dose of trap: he himself prefers to call his way of working with this sub-genre chill trap, because of the soft, soothing tones he brings to it.
Accompanied by his own band (guitar, electric bass, keyboards and drums), AlexDeLion will be presenting Visiones de Oniria at Música Mercè, a personal, introspective self-produced album, that the artist used to learn and to understand himself better along the way. These are songs that try to fuse mainstream and old school music, and they include solos and groove instrumental sections in his live show.
AlexDeLion is a talent that emerged from ESMUC, Escola Superior de Música de Catalunya. Visiones de Oniria is the result of hours and hours of writing, producing, mixing, drawing and creating lyrics. Something of the musician himself is to be found in the songs, which he recognises are just the beginning of a journey that will evolve with each new work.
Av Mare de Déu de Montserrat, 132
Horta-Guinardó
el Guinardó
08041 Barcelona