Gathering of the Dancing Giants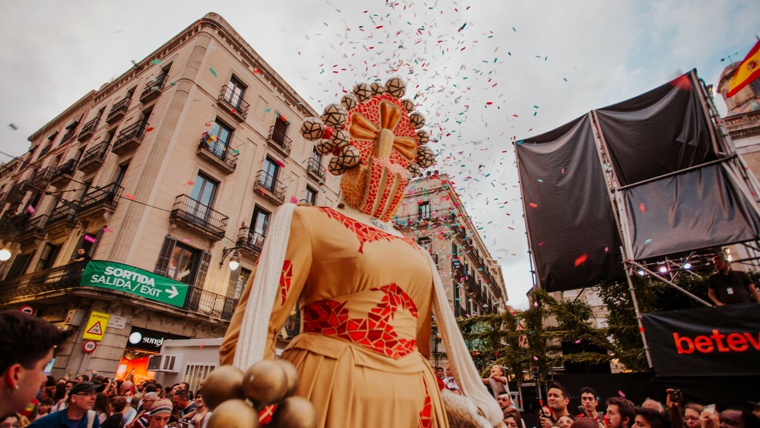 Gathering of the Dancing Giants
The night before La Mercè, the Barcelona Giants Coordination Committee organises one of the most original and fun passacaglias of the annual festival. It is called the Xambanga; however, before taking to the streets, the figures participating in it have to carefully primp and preen to make sure they don't disappoint the audience, who want to see them more madcap than ever.
The giants who have been exhibited in the Pati Manning between 10 and 23 September will be the stars of the Xambanga and its preceding ritual, the Gathering of the Dancing Giants: starting at 5 pm, when the exhibition closes, the preparations for the passacaglia begin. That's when the giants of Sant Pere, the giants of the Casc Antic and the giants of the Raval, the giants of Barceloneta, the Vallespir giants, the giants of Poblenou, the giants of La Verneda de Sant Martí, the giants of Nou Barris and the giants of Poble-sec, among many others, will dress up in their fanciest costumes; none of them wants to be any less spectacular than the others!
If these figures are already impressive when they're in their everyday outfits, they are truly spectacular at the Gathering of the Dancing Giants.
Carrer de Montalegre, 7
Ciutat Vella
el Raval
08001 Barcelona