Installation "La Mercè de Picasso"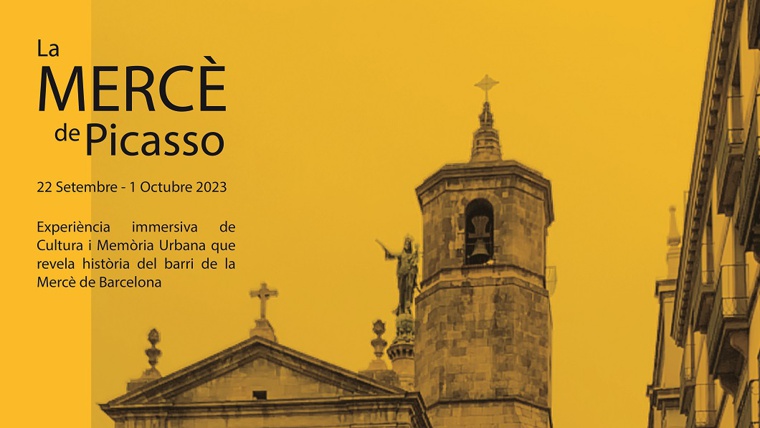 La Mercè de Picasso
Squaremmkm
Barcelona
Immersive installation
La Mercè de Picasso reveals the artist's adolescence in the same place he last resided in Spain, a now-disappeared house in Ciutat Vella.
Using augmented reality, visitors can delve into the daily life of the young Picasso and learn about everything that influenced him and spurred him on to become the genius we all know. La Mercè de Picasso is an immersive installation of 140 m² in Plaça de la Mercè, offering an experience through which we can discover the childhood and adolescence of the future painter in the environment he grew up in. Mostly though, it is a way for us to reflect on the importance of everything around us, our family, friends, neighbourhood or society, as we grow up.
Everybody who enters La Mercè de Picasso will never see Plaça de la Mercè in the same way: this creation by Squaremmkm, an organisation with bases in London, Seoul, Boston and Barcelona and which designs experiences based around art and culture, as well as other projects, will transform the space to recreate the house where the young Picasso picked up his brushes for the first time. Anybody wishing to can continue the visit with Missió de barri videoguiada.
Plaça de la Mercè, 1
Ciutat Vella
el Barri Gòtic
08002 Barcelona