'Music and Festival' Concert
Pl Major de Nou Barris, 1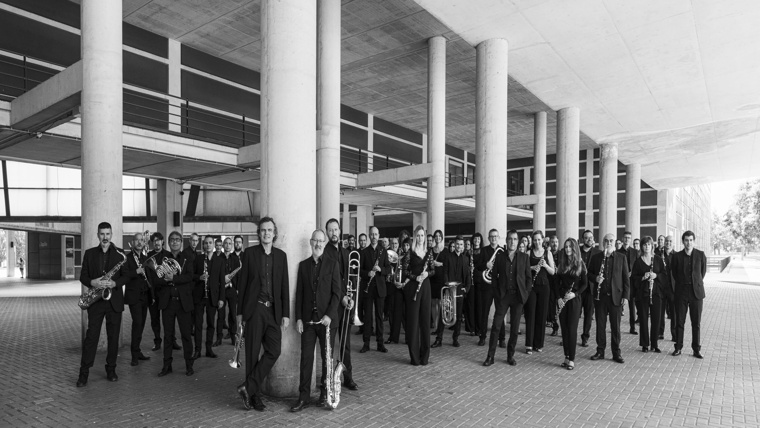 Music and Festival
Barcelona Municipal Band
Barcelona
Popular Symphony
The main celebrations of a city symbolise its essence, and we attend them wholeheartedly to share what we have and who we are. The Barcelona Municipal Band offers us, in this concert for La Mercè 2023, several works that elevate the festive atmosphere: to begin with, a symphonic dance named Fiesta, written for the 25th anniversary of the San Antonio Symphony Orchestra (Texas), and with which the band will commemorate the centenary of its author, Maestro Clifton Williams, one of the essential names in the pedagogical history of 20th-century bands.
From Japan, we receive two more festive perspectives: one proposed by Maestro Yokohama, depicting through music the Matsuri Festivals, which disrupt the strictness and routine of Japanese life. The other is from Maestro Yagisawa, a composer enchanted by Barcelona's Sagrada Familia, who reveals to us the echoes and magnificence of the bells from Gaudí's expiatory temple.
Two sardanas, Al capvespre, [At Dusk] by Vicent Costa from Alcoy, a teacher at the Barcelona Conservatory, and Sol ixent [The Rising Sun] by Maestro Eduard Tolrà, remind us that any time is an excellent time to celebrate together, both at dusk and at sunrise.
Pl Major de Nou Barris, 1
Nou Barris
la Guineueta
08042 Barcelona