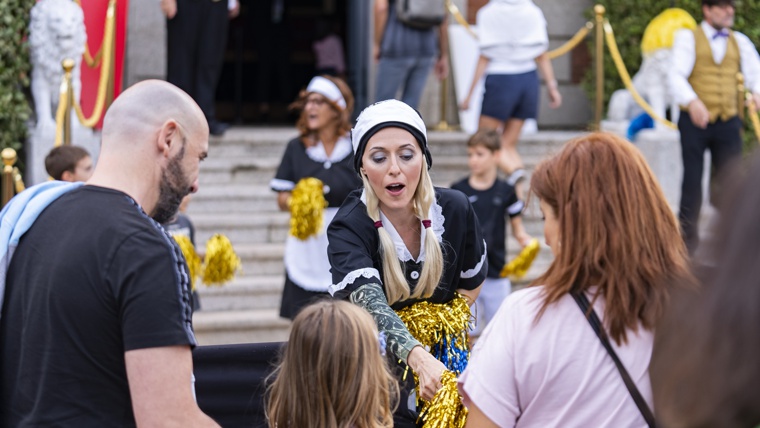 Entrada Lleons
Open Doors Grand Finale
Robert Gobern Company
Catalonia
Theatre / Music
The Palauet Albéniz, which will be opening its doors to all city residents during the Mercè festivities, will be closing them with a magnificent act reserved for big occasions. At the Open Doors Grand Finale, the maids and butlers who will have been entertaining visitors whilst they wait to enter the palace during the big annual festival, will be offering a great end of party so everyone can bid farewell to the Mercè 2023 in this very distinguished space in a fun and uplifting way.
Will they change out of their gala uniforms? Will they decorate the building's entrance stairways for the final ceremony? We won't reveal the details of the party but what we can say is that there'll be lots of surprises!
Robert Gobern and the domestic staff from the Palauet will have us singing and dancing to the rhythm of the best festive tunes, the ones that no big celebration should be without. And yes, we'll be pairing up to dance with the actors and actresses from the Gobern company, who can't resist a good party. We'll dance, laugh and sing... What more could you ask for? Come and join the Open Doors Grand Finale, the best way to bid farewell to the Palauet Albéniz until the next year. See you there!
Avinguda de l'Estadi, 65
Sants-Montjuïc
el Poble-sec
08038 Barcelona