'Quina Gràcia. Circus workshops'
Avinguda dels Rasos de Peguera, 51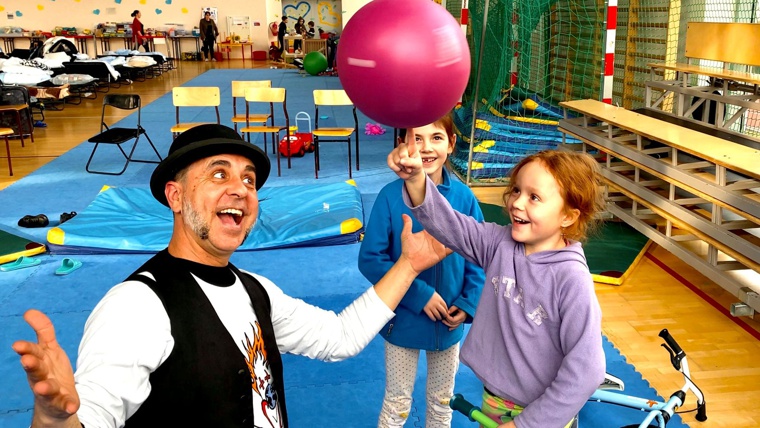 Pétanque area
Quina Gràcia. Circus workshops
Quina Gràcia Circus School
Catalonia
Workshop
For all audiences
La Mercè is all about celebration and community, entertainment and participation. This is why the MAC, the street arts festival, schedules activities that not only require the audience's participation but also make them move and test their artistic mettle and skill.
One example is 'Quina Gràcia. Circus Workshops', a good way to get your feet wet in the world of the circus through practice. The workshops, which are taught by members of the Quina Gràcia Circus School , will give participants the chance to sample different circus techniques and disciplines: there will be juggling and balancing, along with games with balls, hoops, diabolos, spinning plates and more. After all, the best way to learn is in a fun, creative way.
Quina Gràcia has been doing circus with children for 20 years, accompanied by working artists, professionals in physical activity, theatre and dance that seek to infect participants in the Parc de l'Aqüeducte with the passion for this world; the passion and the interest, we should add, for an art where teamwork, trust in oneself and in others and constant learning help to foster collaboration, empathy and sensitivity. The circus is all that and much more: find out all about it at the Parc de l'Aqüeducte!
Avinguda dels Rasos de Peguera, 51
Nou Barris
Ciutat Meridiana
08033 Barcelona