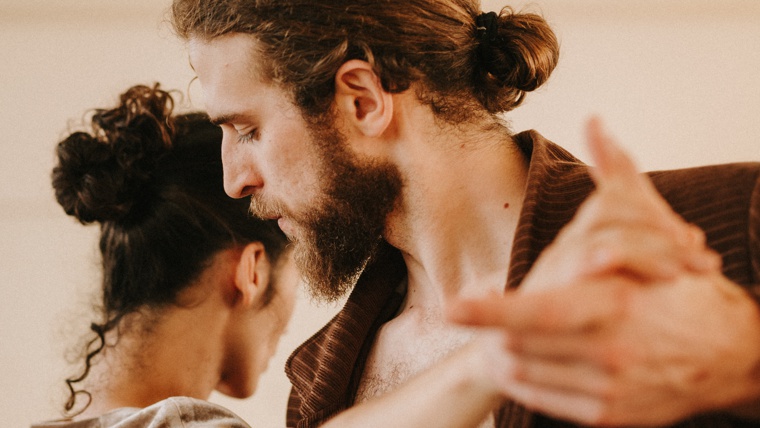 Escenari Gran
Runa
Lali Ayguadé Company
Catalonia
Contemporary dance
All audience types
Tales from another world, from another time. In a chaotic landscape, two humans investigate their past among the ruins, trying to re-imagine, re-feel, what they once were. Innocent people who now turn those ruins into allies, into pieces of a game to understand reality.
Runa highlights the beauty of this fragile past of which there is not much left, to hold on to life. Through abstract movement, these characters bring us back to the essence of what we are: beings affected by time. How do we carry on when the Rune is in the mind?
Lisard Tranis and Lali Ayguadé are the performers and choreographers of Runa, a suggestive show directed by Ayguadé, one of the biggest names in Catalan contemporary dance. The choreographer and dancer bases her work on abstract movement, which enables her to emphasise the feelings and emotions of the dancers on the stage. Also, playing with the contrast between reality and imagination,which helps us to go beyond our physical boundaries and overcome limits.
In Runa, the game revolves around time, managing silences and moments when the body moves slowly. A powerful dance.
Duration: 50 minutes.
Carrer de Nàpols, 70
Eixample
el Fort Pienc
08018 Barcelona