XXIV International Pyrotechnic Festival
Passeig Marítim de la Barceloneta - Oriol Bohigas, 14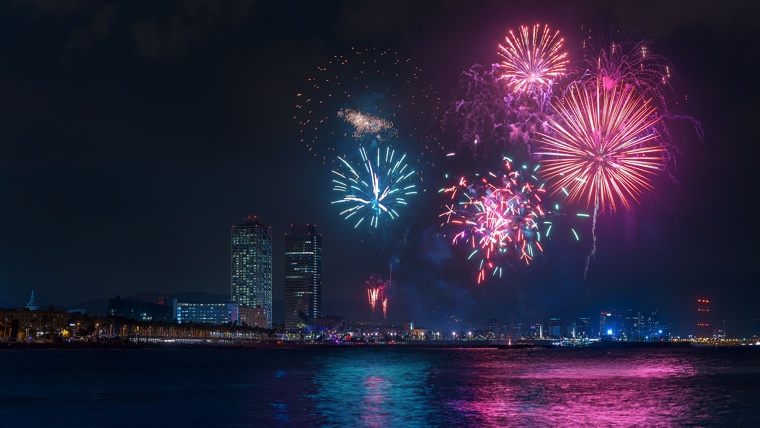 XXIV International Pyrotechnic Festival
Specialised in the management and creation of large-scale fireworks shows, AlBahiya Palace arrives to Barcelona, directly from Oman, to leave the public speechless with its show at the XIV Mercè International Pyrotechnic Festival . As always, the Espigó del Gas will be the stage from which the fireworks will be set off, to draw figures in the sky and explode into a thousand colours; and the beaches of Barcelona will provide the audience for this spectacular pyrotechnic theatre.
AlBahiya Palace promises to create a unique and special evening that will put state-of-the-art technology at the service of a dazzling show. An explosion of colours and special effects in the sky.
Set up in 1997, in collaboration with the Catalan Pyrotècnia Igual, AlBahiya Planace also operates in other areas, such as building mapping and fountain, hologram and drone shows. Its international works attest to its creativity.
Duration: 20 minutes.
Passeig Marítim de la Barceloneta - Oriol Bohigas, 14
Ciutat Vella
la Barceloneta
08003 Barcelona