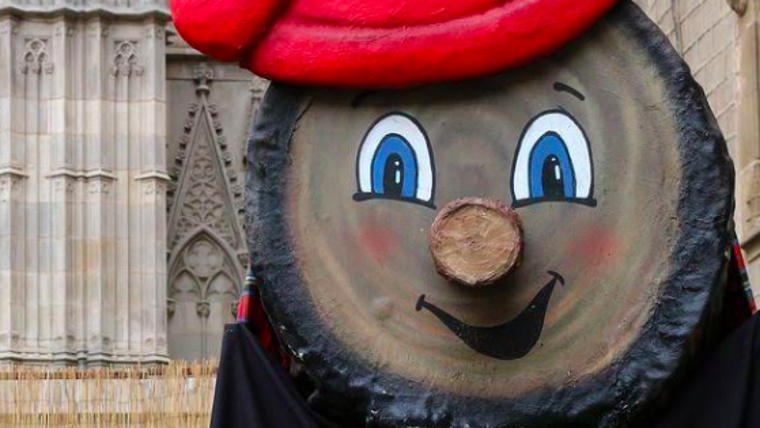 Festivals. The Tió gegant is back, opposite La Catedral.
A year on and we see the return of this activity for children under the age of 12, to make the Santa Llúcia Fair's tió gegant in Pla de la Catedral de Barcelona "defecate" gifts and sweets.
This year's activity will be fenced off like the fair, with controlled visitor numbers, a register of attendees, hydroalcoholic gel and single-use plastic gloves for kids to ensure a completely safe activity.
Schedule
Days
Hours

27 novembre,
28 novembre,
4 desembre,
5 desembre,
6 desembre,
7 desembre,
8 desembre,
12 desembre i
18 desembre

d'11.00 h a 14.00 h i
de 16.30 h a 19.30 h

11 desembre

de 16:30 h a 19:30 h
Tió gegant de Santa Llúcia, 28 anys d'il·lusió nadalenca
Activitat per a nens menors de dotze anys, per fer cagar el tió gegant de la Fira de Santa Llúcia situat al Pla de la Catedral de Barcelona.
Voltants de la Catedral de Barcelona
Address:

Pla Seu, 1

District:

Ciutat Vella

Neighborhood:

el Barri Gòtic

City:

Barcelona
Traductor de
:
Where

Voltants de la Catedral de Barcelona
When

From 27/11/2021 to 18/12/2021