La Mercè 2023: Chamo San's poster and Najat el Hachmi, the festival's opening speaker
The first details of the coming edition of the La Mercè are being revealed at the presentation of the new poster, designed by the artist Chamo San, and the opening speaker of the festival, Najat El Hachmi. Four days of celebration from Friday, 22 to Monday, 25 September, during which Barcelona's residents will be able to enjoy shows, concerts, popular culture events, family activities and artistic offerings from this year's guest city, Kyiv. There will be new venues at this 2023 edition, including Parc de l'Estació del Nord and Consell de Cent's green hub, and Plaça Reial will be reclaimed.
The presentation of the la Mercè's poster and opening speaker starts the countdown for the coming edition of Barcelona's big annual festival.
Chamo San's poster, paying homage to communities
Each edition of the la Mercè is the sum of countless efforts, hopes and ideas involving artistic groups, city residents, organisations and municipal teams. A collective festival that the illustrator and artist Chamo San (Barcelona, 1987) wished to pay homage to in a very vertical poster, with a human tower as its central feature. The level of detail in the composition is extraordinarily rich, depicting over a hundred figures inviting us to stop what we're doing and spend a little time observing. It includes imaginary characters representing the La Mercè, of all ages and sensitivities, and unique individuals we can also identify from Barcelona's rich, diverse and open culture.
Chamo San studied Fine Arts in Barcelona and at the École National Supérieure des Beaux-Arts in Paris. He has been combining creating personal projects and gallery exhibitions, since 2010, with commissions for illustrations from publishing houses, magazines and advertising campaigns.
Najat el Hachmi, the La Mercè 2023's opening speaker
Najat El Hachmi was born in Beni Sidel, in Morocco in 1979, but grew up in Vic, where she had moved, with her Muslim Moroccan family, at the age of eight. She studied Arabic philology at the University of Barcelona and worked as a cultural mediator in Vic and reception officer in Granollers, before fully devoting herself to literature. Her career as a writer was launched with the publication of her first book in 2004, Jo també sóc catalana. She won the Ramon Llull Prize in 2008 for L'últim patriarca; translated into ten languages, that work also earned her the Prix Ulysse and was short-listed for the Prix Méditerranée étranger 2009. Following the publication of La caçadora de cossos in 2011, in 2015 she received the BBVA Sant Joan Prize and the City of Barcelona Prize for La filla estrangera. Her novel De Mare de mel i llet was published in 2018 and her essay Sempre han parlat per nosaltres in 2019, an indictment of the numerous traps and forms of discrimination facing women. El lunes nos querrán, the Spanish version of her latest novel, Dilluns ens estimaran, won her the Nadal Prize.
Kyiv, the guest city
Kyiv is the guest city at the La Mercè 2023 and Ukrainian culture, history and traditions will be present throughout the programme.
As token of gratitude to this invitation, Kyiv will be leaving its mark on one of our heritage's most deeply rooted traditions, by donating two giant figures to Barcelona representing its holy princess and prince, Olga and Volodimir. They will be presented at the Opening Ceremony and dropping by as guests at the La Mercè Procession next to the city's beasts and other figures.
The La Mercè's venues
This year's Street Arts Mercè (MAC) will be giving up Parc de la Ciutadella for two new venues: Parc de l'Estació del Nord and the Consell de Cent's green hub. Because of this change, the Earth and Taste Fair Associa't associations fair will move to La Ciutadella.
As for music, a new venue will be included in Les Corts, in Carrer de Menéndez Pelayo, and Plaça Reial will be reclaimed.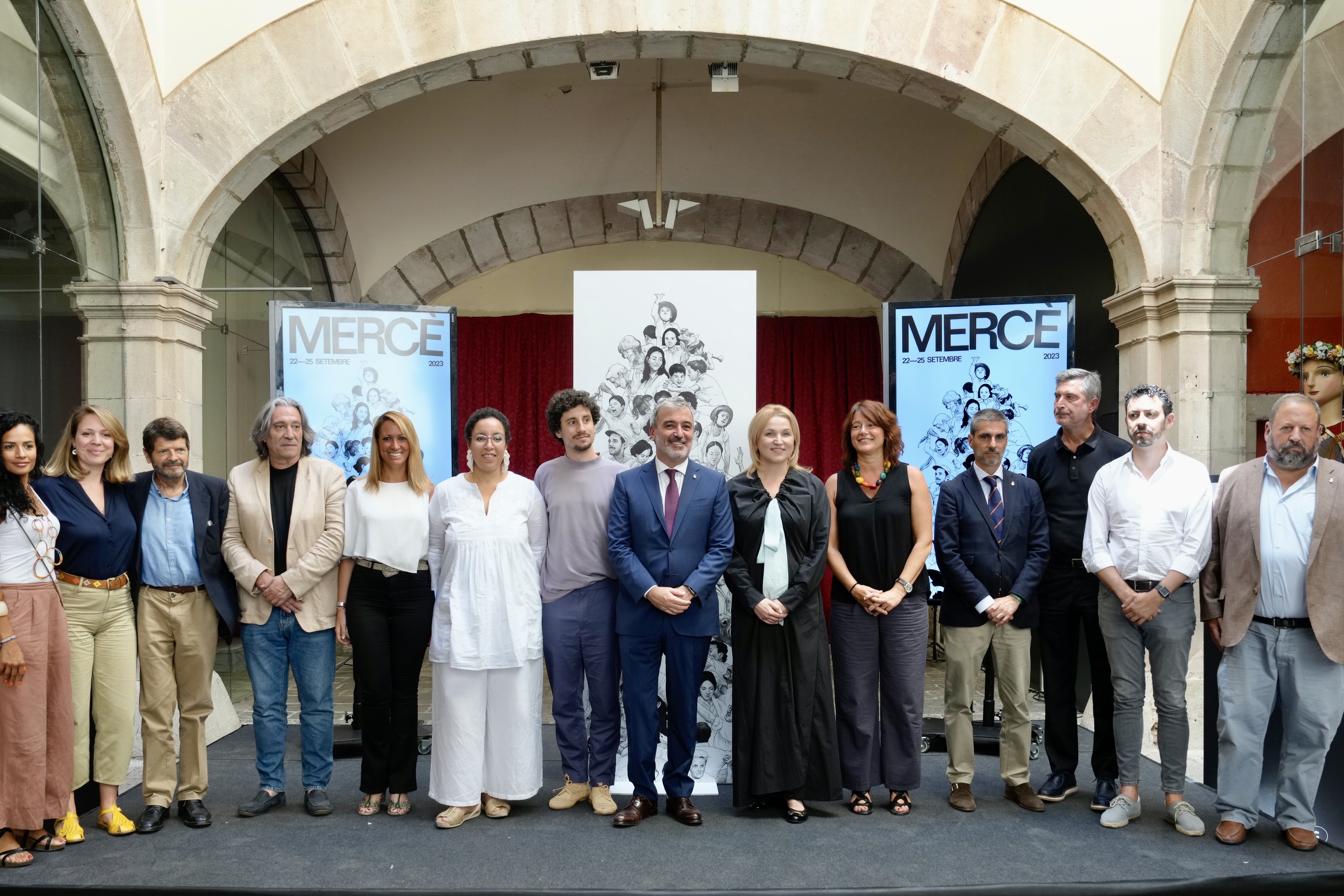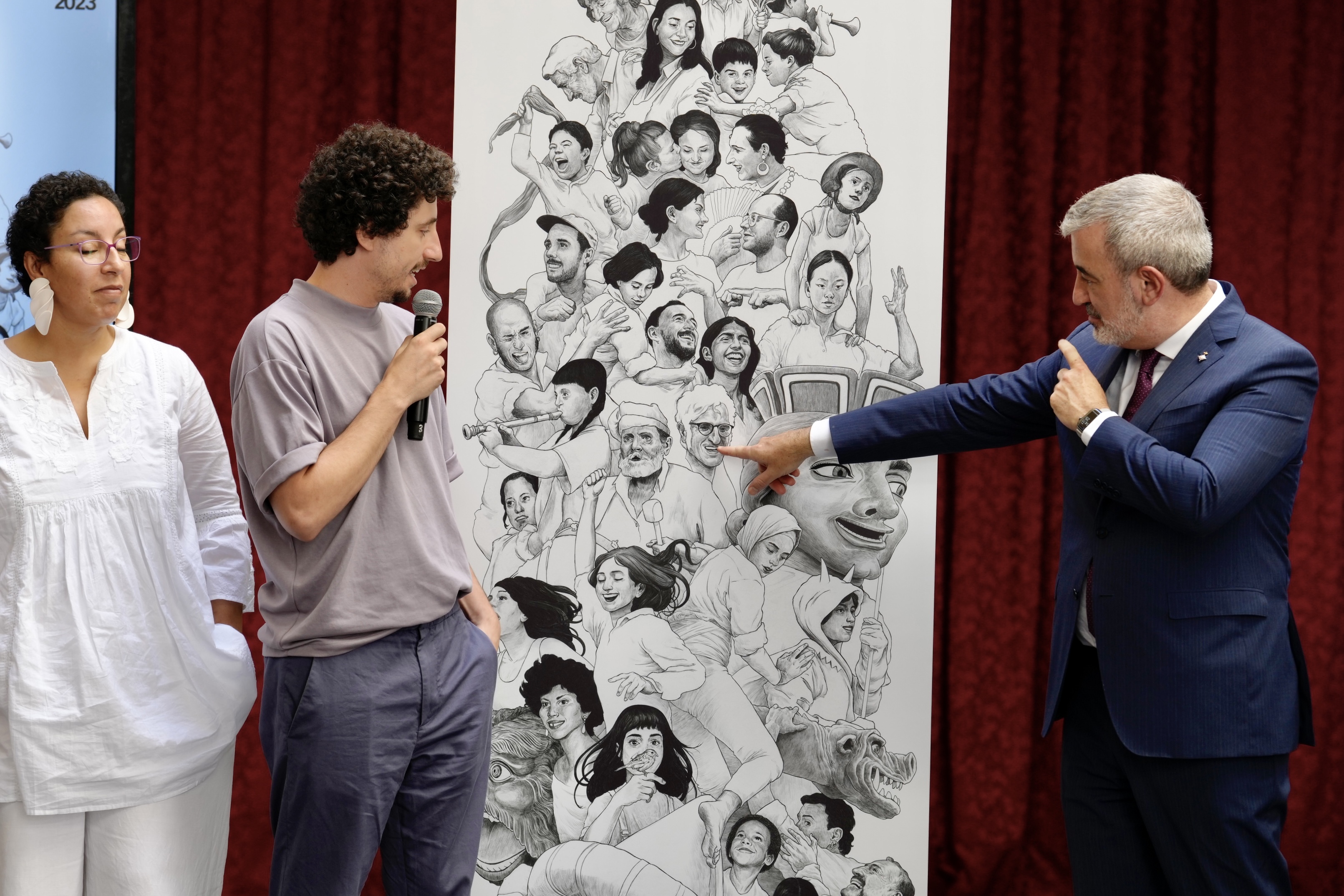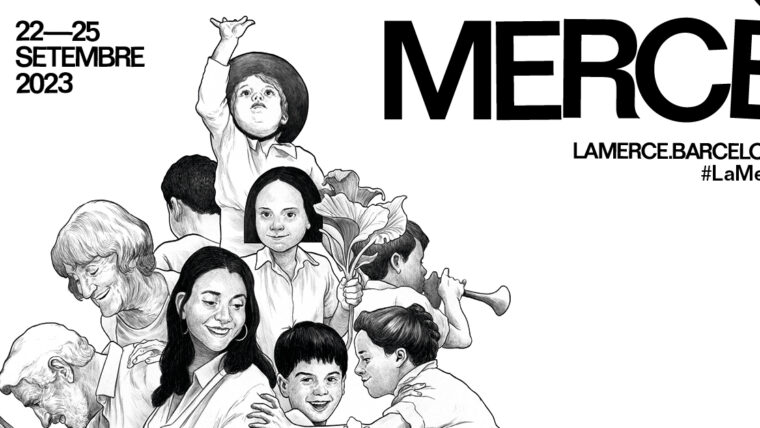 Tags associated with the news item
Related news
La Mercè

La Mercè

21/09/2023 11:48 h